Participation of journalists in implementing sustainable development discussed
Society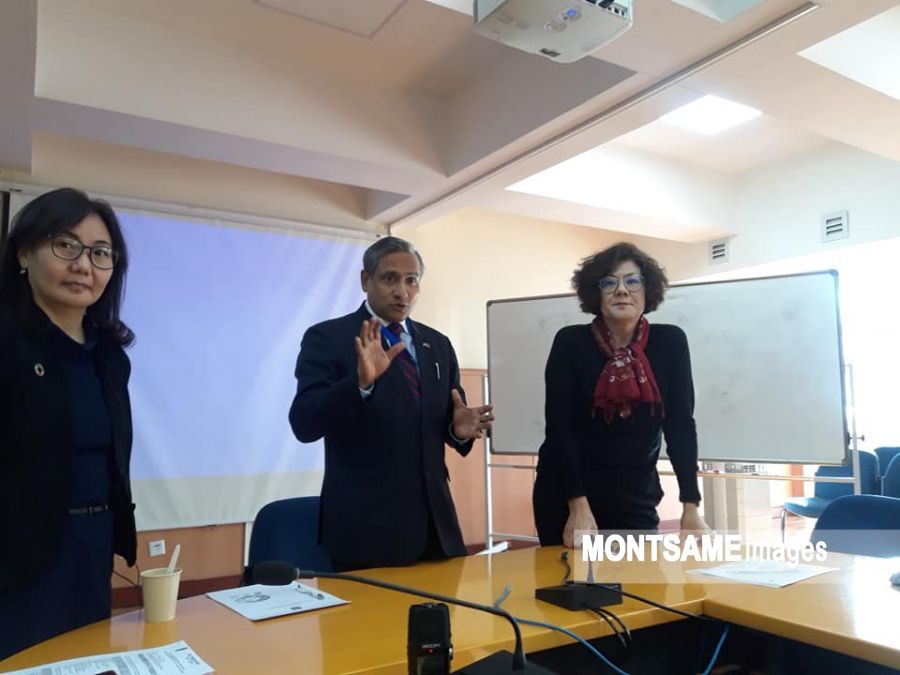 Ulaanbaatar /MONTSAME/. On October 14, journalists were informed about sustainable development and promoting its education at the United Nations Office of the UN Resident Coordinator in Mongolia.

The meeting was organized by the Union of Journalists in Support of Sustainable Development with the support of the United Nations Office of the UN Resident Coordinator in Mongolia. The National Development Agency which is in charge of the implementation of sustainable development, and the Information and Training Center for Nature and Environment also attended the meeting.
Noting that sustainable development is crucial in protecting the environment and appropriately developing the socio-economic sector, officials highlighted that the 17 sustainable development goals are relevant to everyone.
Head of the Development Policy and Planning Division at the National Development Agency J.Doljinsuren introduced the implementation of the sustainable development goals (SDG) in Mongolia. She then informed that Mongolia has recently reported on its implementation, and noted the importance of journalists' participation in thoroughly learning about SDG and correctly informing the citizens.
In his speech, UN Resident Coordinator Tapan Mishra highlighted that the very first people to participate in implementation of sustainable development goals, and help bring the agenda to citizens through their "own language" are journalists.
Officials underlined that writing about sustainable development is a duty and a topic for not only journalists specialized in the environmental sector, but all journalists including those specialized in writing on economy and human rights.