Nighttime electricity tariff discount to be available from November 1
Politics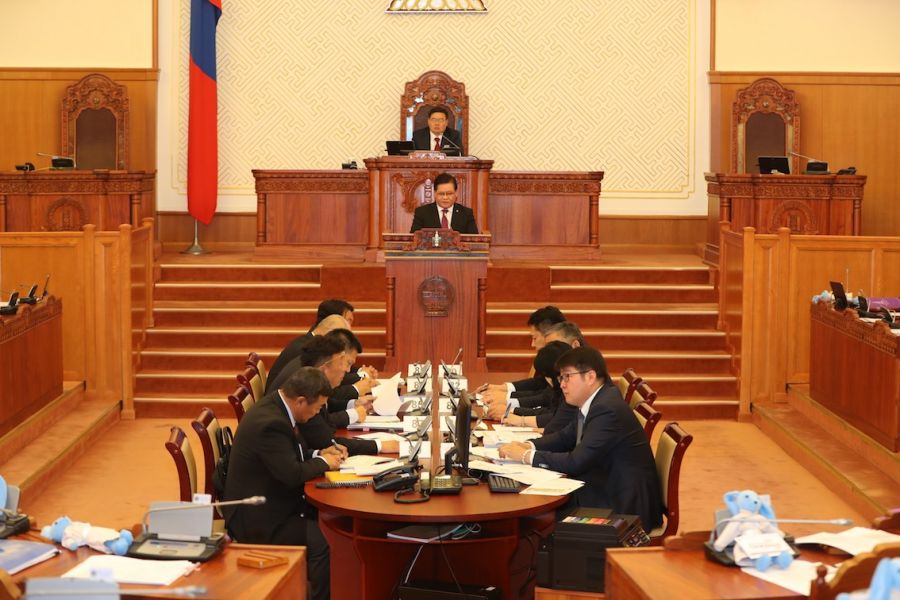 Ulaanbaatar/MONTSAME/. As a result of the construction of heating pipelines and sub-stations made with the investment of 2017-2018 state budget, a total of 139 buildings and facilities were connected to the central heating system. It has contributed to reduce coal consumption by 52.5 thousand tons. In 2018-2019, 171 ordinary and low pressure stoves were closed and buildings of 210 individuals and entities were connected to the central heating, noted Deputy Prime Minister U.Enkhtuvshin.
At the plenary meeting of the Parliament on October 11, he reported on implementation of the resolution No.43 on some actions being taken to reduce air pollution and the resolution No.62 on banning the use of crude coal.
With a purpose to support ger area citizens to use electrical heater, improve insulation of their house and ger as well as introducing eco-latrine, a green loan has been created jointly by State Bank, Xac Bank and Khan Bank. With annual interest of 9 percent, the loan up to MNT40 million can be issued to a household. As a subsidy for the loan interest, the government disbursed MNT 3 billion.
Stoves of 21 schools and kindergartens in ger area are being replaced with electrical, gas and other advanced technology means. Currently, installment of chimney filters in 142 heating stoves is ongoing.
In 2018, Energy Regulatory Committee issued two resolutions regarding discounted nighttime electricity for ger area users. Households of aimag centers and of settlements with population over 10 thousand are given 50-percent discount of nighttime electricity tariff. Accordingly, a total of tariff discount worth MNT11.5 billion were given to users in 2019. The nighttime electricity tariff discount will be resumed from this November 1.
There are 937 buses in public transport service of the city, of which over 450 buses are expected to be removed from the service due to their expiry of service term. With a purpose to reduce pollution emitted from public transport means, 70 buses that operate with natural gas were brought to the public transport service in 2018.
With JICA's non-refundable assistance, filters to reduce exhaust emissions by 90 percent have been installed in 24 diesel buses. Currently, a tender has been announced to install the filter in 150 buses in 2019.