Infrastructure development works of oil refinery completed
Society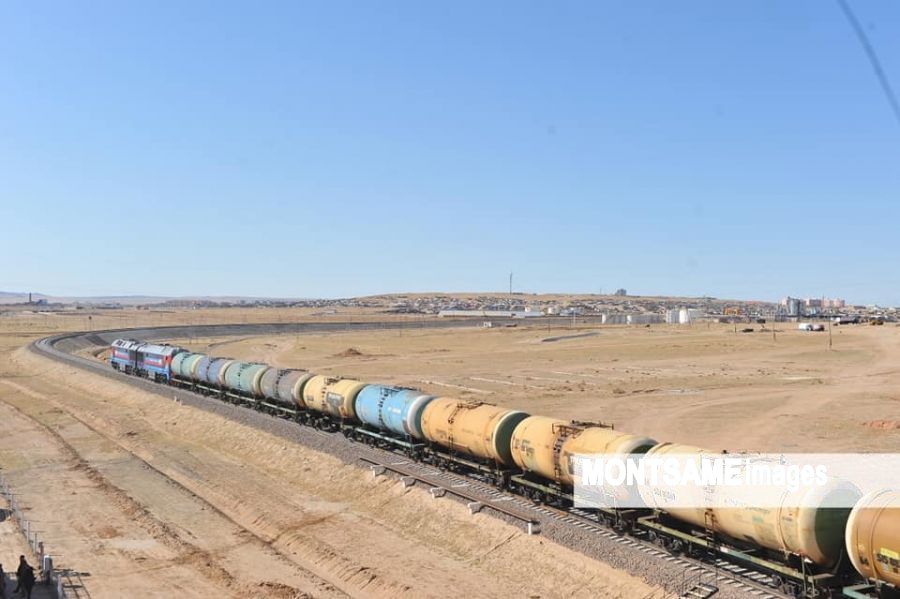 Sainshand /MONTSAME/ Construction works of 27 km branch line to be used for transporting equipment and devices and goods from Sainshand railway station to oil refinery, 17 km long auto road with a heavy load carrying capacity and 110 kWt power transmission line have been completed within scheduled period and handed over to the State Commission on October 8.
Cabinet members headed by Prime Minister U.Khurelsukh, Indian Minister of Petroleum and Natural Gas D.Pradhan, Ambassador of India to Mongolia M.Singh and other officials attended the opening ceremony of the infrastructure of the oil refinery, which will be built with USD 1.2 billion soft loan of the Indian Government.
"In 2018, we opened a new chapter in industrial history of Mongolia, laying foundation of the oil refinery. Infrastructure development works, which have launched concurrently with it, to build railroad, auto road and power transmission line of the refinery have been successfully completed. Oil manufacturing and supply issues have become a vital factor for not only national security also economic and social development of any country. Now it becomes possible for the Government of Mongolia to accomplish its goal to process its oil at home and ensure fuel demand," PM U.Khurelsukh said.
Indian Minister of Petroleum and Natural Gas D.Pradhan said that establishing the oil refinery, which has a capacity to process 1.5 million tons of oil in Mongolia with assistance of the Indian Government is a symbol of friendship of the two countries. We are happy with resolving additional financing of USD 236 million that is required for the construction, during the visit of Mongolian President to India. By realizing the project, I understand that three-fourths of Mongolia's oil need would be ensured. Besides it, the refinery will make significant contribution to energy safety and economic development of Mongolia. I hope that other factories related to the oil refinery would be developed. I would like to highlight that Mongolia, which is rich in coking coal and other natural resources, has a broad range of opportunities to supply the natural resources to ensure India's need as well. Further, the sides are available to conduct joint exploration on copper, gold and rare earth elements and expand cooperation in mining sector, which is main development field of Mongolia.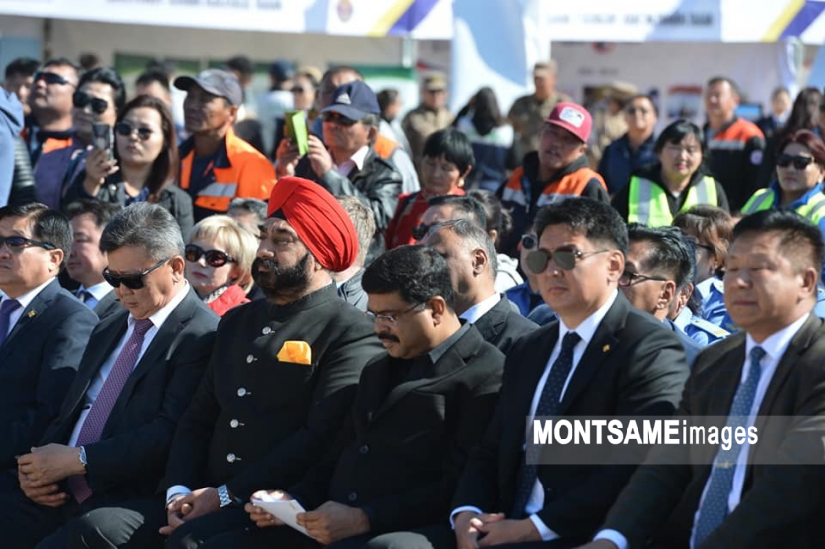 Minister of Road and Transport Development B.Enkh-Amgalan noted that Mongolians built 27 km railroad and 17 km long auto road themselves with their own investment. 77th and 80th units of armed forces executed works to develop the Mongolian first auto road with a heavy load carrying capacity while railroaders of Ulaanbaatar Railway successfully built 27 km railway. The most important thing is that Mongolians executed these works themselves at three times lower cost. They built one km road within USD 890-900, which was offered by foreign companies at USD 3-3.5 million. I believe that number of construction works will be developed along these roads.