Work in Shizuoka Career Forum 2019 takes place
Economy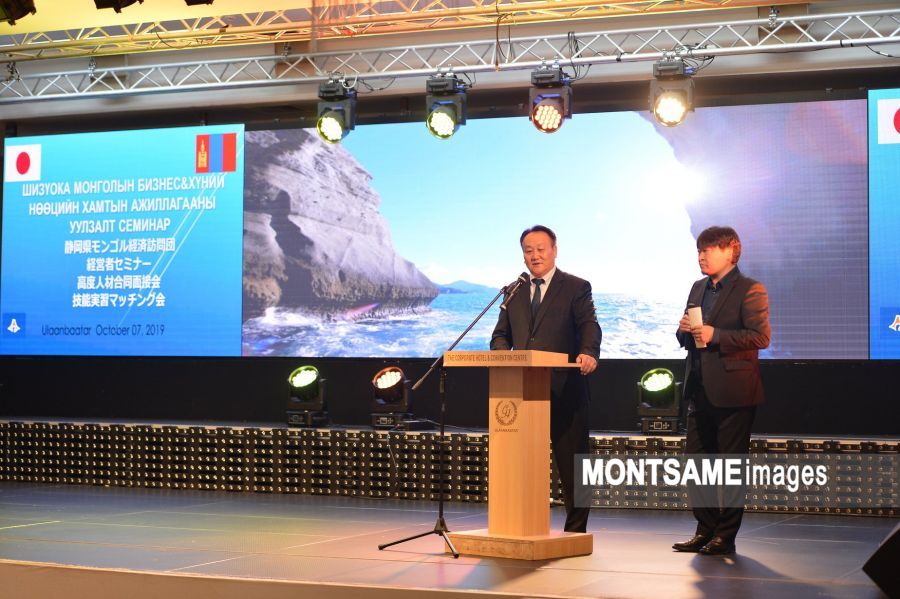 Ulaanbaatar /MONTSAME/ 'Work in Shizuoka Career Forum 2019' is being organized on October 7-8 in Ulaanbaatar city with participation of delegates of over 20 companies and entities from Shizuoka prefecture of Japan.
"There are many youths, who graduated from universities and colleges and have high technical knowledge in Mongolia. Whereas, Japan lacks of such professional people. We are aiming to connect the two parties.Working abroad and learning their technology will become a big professional investment in Mongolia when the youths return their homeland," said P.Gankhuyag, Director of International Study Center of the Graduate University of Mongolia.

Representative of Shizuoka prefecture Katsuhiro Hashimota said that Japan is in demand of hiring high professional engineering and technical workers from foreign countries. Therefore, we are organizing this event. We arrived to hire 20-30 people from Mongolia this time. Japanese language knowledge will be required for Mongolian youths to work in Japan and the selected people will be involved in language preparation program.

Japanese companies such as 'Paron', 'Kitagawa Kogyo', 'Business Brauin Showa Ota', 'Seiwa corporation', 'Hatachi kako' and 'Machda foods' are partaking in the career forum.