Cooperation between MONTSAME and Prensa Latina agencies advances
Society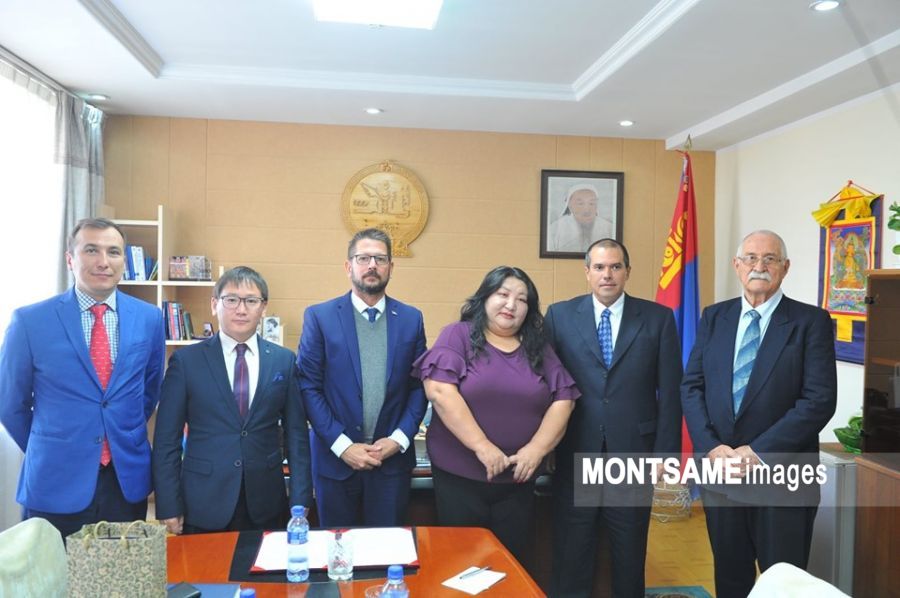 Ulaanbaatar /MONTSAME/ On September 16, Director-General of MONTSAME news agency B.Ganchimeg received President of Prensa Latina Agency of Cuba Luis Enrique Gonzalez Acosta, who is on a working visit to Mongolia and Ambassador of Cuba to Mongolia Raul Delgado Concepcion.
The sides shared views on broad range of issues such as strengthening activities of delivering news and information and exchanging reporters and other staff within the framework of the 60th anniversary of establishment of diplomatic relations between Mongolia and the Republic of Cuba to be marked in 2020.
The two agencies renewed their cooperation agreement in 2018 advancing the partnership to a new level.

Prensa Latina agency is the largest news agency in Latin America. The agency prepares news in six languages: English, Spanish, Portuguese, Russian, French and Italian and has an additional 40 overseas offices. It is crucial to receive news about Mongolia from the first source- MONTSAME national news agency, noted Mr. Luis Enrique Gonzalez Acosta.
"News provided by MONTSAME news agency are available to be delivered to all countries in South America through our channel. On the other hand, MONTSAME agency is a bridge to deliver news about Cuba and Latin American countries to Mongolian readers. The two agencies will play pivotal role in celebrating the 60th diplomatic anniversary. Within it, we can hold various events including joint photo exhibition," he said.
Director-General of MONTSAME news agency B.Ganchimeg remarked that media cooperation is important for strengthening mutual understanding and friendship between the peoples. "We have interest to promptly receive news about Latin American countries through Prensa Latina agency. Mongolia is one of interesting countries in Asia and the number of tourists to the country has been increasing year to year. Since there is reciprocal demand, I believe that the two agencies would enrich the cooperation with new content."