Mongolia-China border officials meeting
Society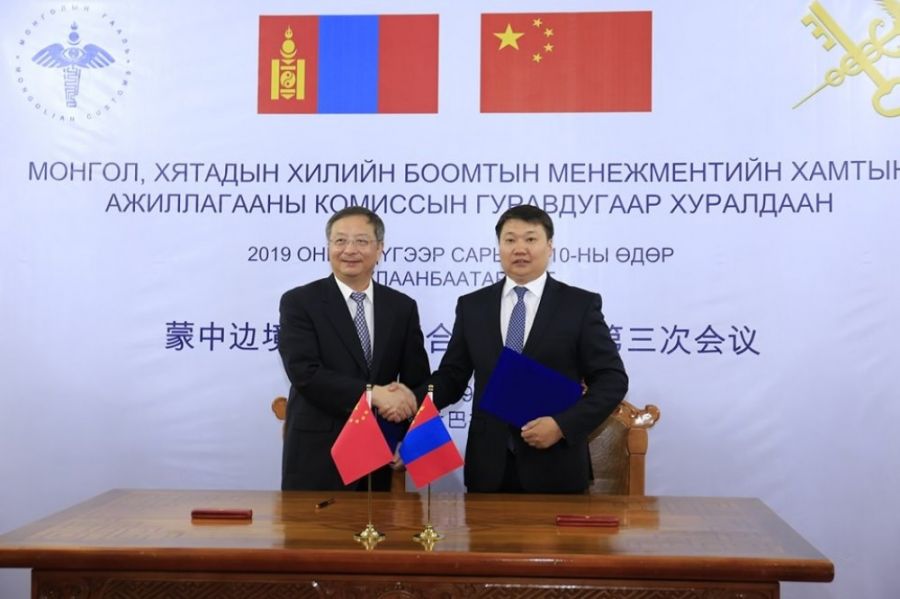 Ulaanbaatar /MONTSAME/ The third meeting of Mongolia-China Border Ports Management Cooperation Commission took place in Ulaanbaatar city on September 9-10.
The sides discussed number of issues such as operation load at Tsagaandel uul-Ulzii checkpoint and China's Eren port as well as improving crossing capacity of border checkpoints.
Following the meeting, Director General of the Customs General Administration B.Asralt met with Vice Minister of General Administration of Customs of China and Head of the National Office of Port Administration Hu Wei, discussing the results of the bilateral commission meeting and signed on the protocol.
The parties emphasized that conducting joint inspection at Mongolia-China border checkpoints successfully and resolving facing issues on the spot brought great achievements to deepen cooperation.
Further, the sides agreed to collaborate in numerous issues such as making effort to increase coal export of Mongolia, establishing some automobile checkpoints newly and broadening and developing railway checkpoint and other ports.