The American Hip Hop Program 'Next Level' comes to Mongolia
Art & Culture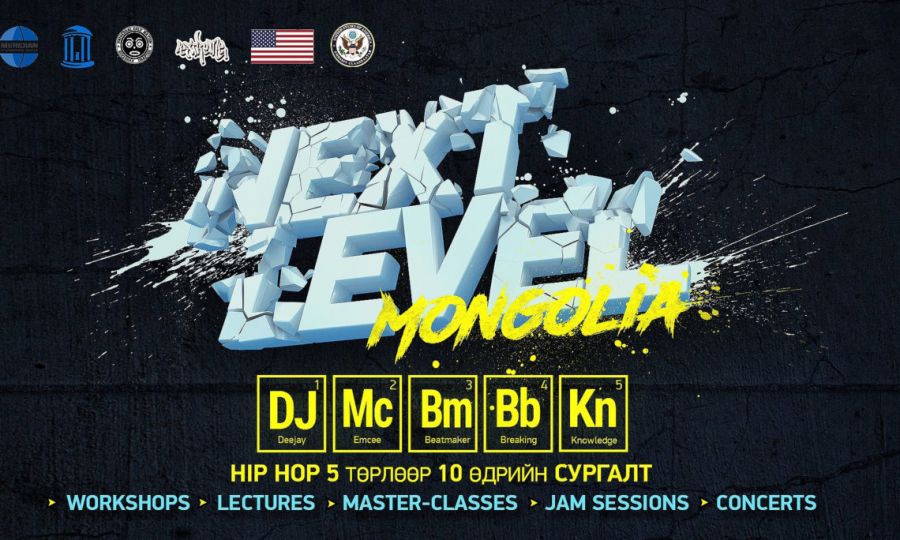 Ulaanbaatar/MONTSAME/. The U.S. Embassy in Ulaanbaatar is partnering with Universal Zulu Nation – Mongolia to organize Next Level in Ulaanbaatar, Mongolia from September 16-27, 2019. The showcase consists of three primary components: workshops, jam sessions/cultural collaborations, and a final concert. Ten envoys, featuring four main hip hop artists in hip hop dance, beatmaking, DJing, and rapping/MCing will conduct a two-week intensive targeted programming in Mongolia.
This program is part of the public outreach campaign declared by the governments of the United States and Mongolia to celebrate 2019 as the 'U.S. – Mongolia Year of Youth.'
The local implementing partner for the program, the Universal Zulu Nation – Mongolia, was selected based on an open call the U.S. Embassy announced on July 8, 2019. The Universal Zulu Nation is led by Mr. E. Munkhbold, a member of the Superbad Chapter of the Universal Zulu Nation and founder of the Extreme Crew Studio. By partnering with Universal Zulu Nation this program will be able to connect with Mongolian and regional hip hop communities that take part in national and international events and competitions such as R16, Challenge Cup, Mongolian Bboy City, and UB Dance.
Next Level is an initiative of the U.S. Department of State, the Institute for the Arts and Humanities at the University of North Carolina at Chapel Hill, and Meridian International Center. Its mission is to use hip hop music and dance to foster cross-cultural creative exchange in diverse communities. Next Level is an international musical and cultural exchange program that works with U.S. embassies and consulates to reach as many constituencies as possible, especially underserved communities and youth.
Source: The U.S. Embassy