Saiga antelope migration between Mankhan and Durgun soums increases
Environment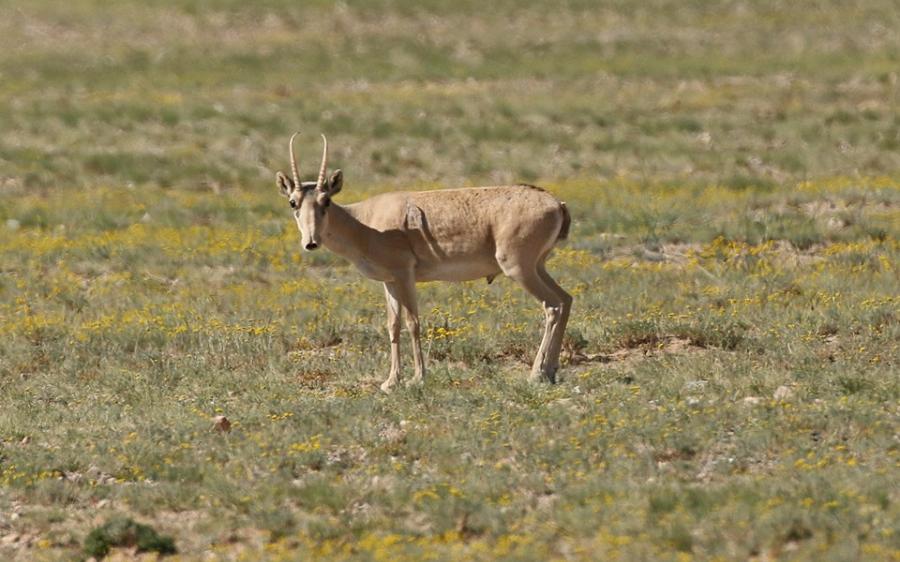 Khovd /MONTSAME/. The small number of saiga antelopes settled in Mankhan soum of Khovd aimag used to be separated into two parts, with one part of the population in the Durgun khuren steppe and the other at the Khuis Gobi area.

However, as a result of the active measures that were taken on the protection of saiga antelope by the World Wildlife Fund Mongolia Programme Office in the last over 10 years, its population has increased and caused the antelopes of the Durgun khuren steppe to enter the Mankhan soum area, which results in an increase in the population of the isolated group.

In the last few years, a decline in the saiga antelope population has been observed due to food shortage as well as extreme weather conditions.

Thus, in order to combat the issue, the WWF Mongolia Programme Office is actively working on increasing its population as well as its protection by conducting studies on the antelope's migration and settlement areas, and gathering information for the vulnerability assessment of the animal.

As of the most recent study on saiga antelope settlement, it has been found that about 3,000 antelopes are settled in the area.

It is also worth noting that one of the many works that were planned by the experts at the WWF Mongolia Programme Office for the protection of the saiga antelope was biotechnical measures.
In its framework, they put additional hay in the animal's ranges, which yielded good results. Previously, the antelope used to not eat the hay that was purposely put for them. However during the past winter, the antelopes have been recorded to be eating the hay.