Foundation-laying ceremony of 'Shikhikhutag - Ikh zasag' Tourism Complex takes place
Society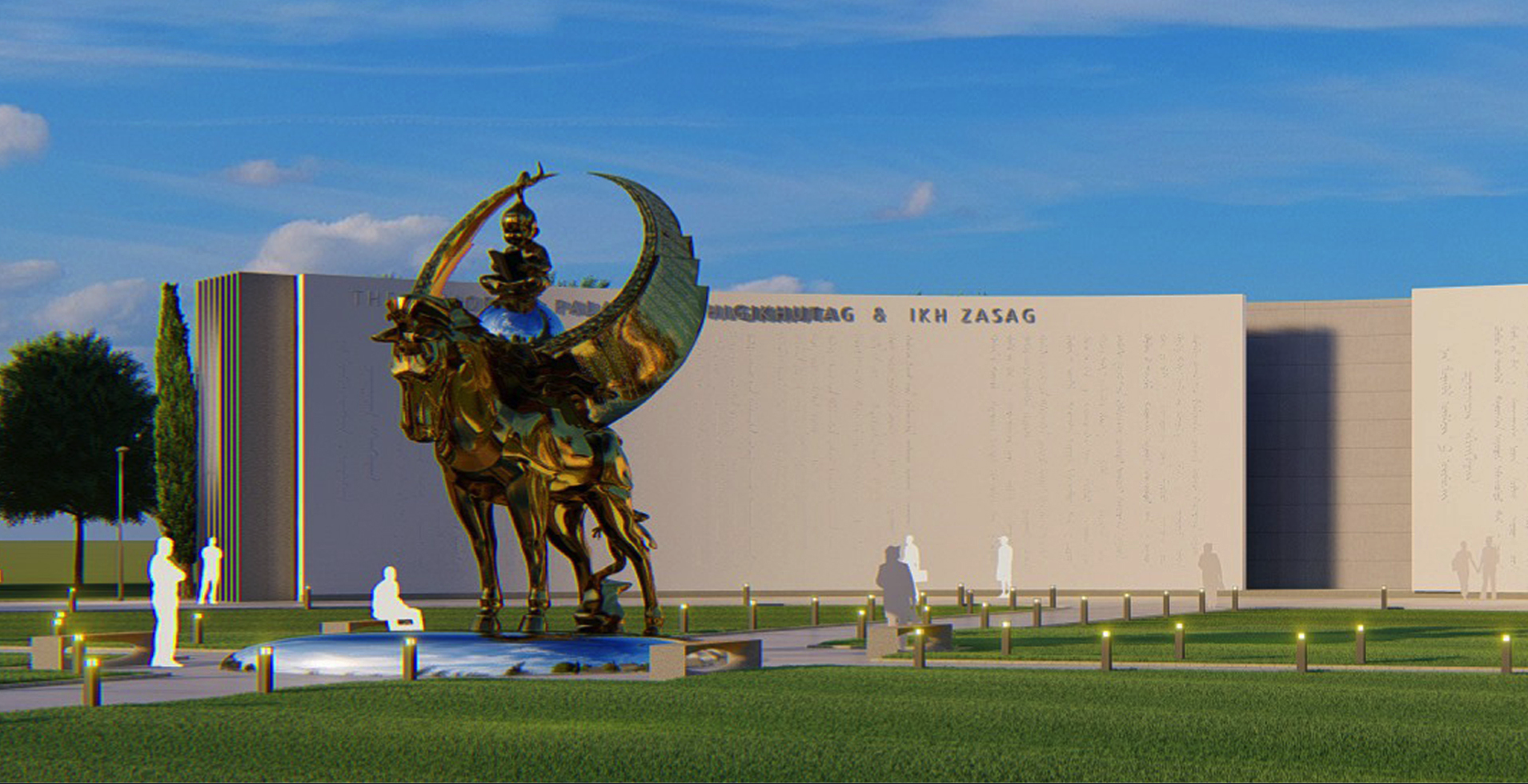 Ulaanbaatar /MONTSAME/. On August 5, Member of Parliament, Head of the Cabinet Secretariat of Government L.Oyun-Erdene participated in the foundation-laying ceremony of the 'Shikhikhutag - Ikh zasag' Tourism Complex, which will be built at the slope of Uran Dush Mountain located in Jargalant bagh of Norovlin soum, Khentii aimag.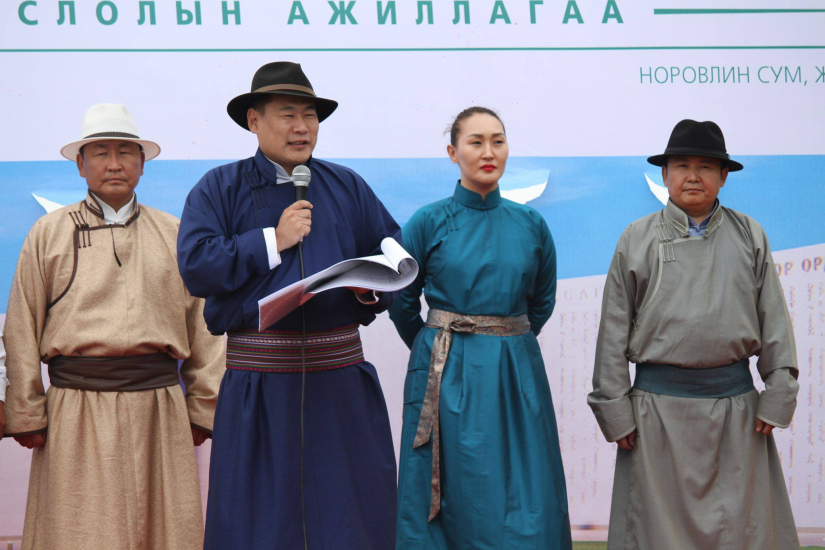 The decision to build the tourism complex at the Uran Dush Mountain was due to the fact that the area is not only the birthplace of high judge Shikhikhutag, but also where historical sources such as the Secret History of the Mongols and Ikh Zasag or Yassa, were written. The architectural design of the complex was done by State Honored Cultural Figure, sculptor M.Erdembileg, who also took part in projects such as the Chinggis Khaan Equestrian Statue Complex (Tsonjin Boldog), the Morinkhuur Complex, and 'Maidar city'.
Depicting a small, young boy riding a mythical winged horse in front of a large building with pages of a book, symbolizing one's mind and intellect, the complex will create jobs for locals, giving them the opportunity to increase their income alongside supporting rural development.
In the framework of the government resolution to develop Khentii aimag as a historical tourist area, it's currently being planned to build historic complexes in the soums of Berkh, Batnorov, Norovlin, Bayan-Adarga, Dadal, Binder, Bayan-Ovoo, Galshar and Bayankhutag. As the projects are significant in attracting foreign and domestic tourists to Khentii aimag, the Ministry of Environment and Tourism is supporting the projects.
The construction work of the 250 km historical tourism road to connect Chinggis city to Dadal soum along with several other soums along the way has also started recently. Of the various complexes being built, MP L.Oyun-Erdene became acquainted with the construction work of the 'Andlaliin Urguu' (Palace of Friendship) complex being done at Khukhuuriin Tal, which is noted as where Temujin (Chinggis Khaan) and Boorchi (Bo'orchu) swore their friendship. Currently, similar historic complexes are being built in the soums of Dadal, Binder and Galshar.