Bjørn Gaute Herlyng: I am satisfied with Mongolian battalion's performance
Society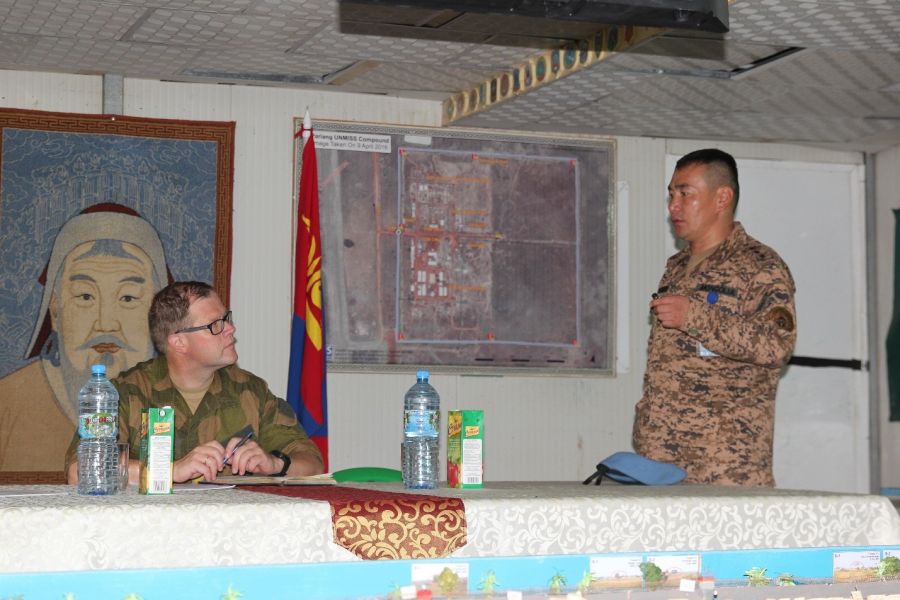 Ulaanbaatar /MONTSAME/ As a part of his working visit to Bentiu town of South Sudan on July 23-24, Force Chief of Staff of the United Nations Mission in South Sudan (UNMISS), Brigadier Bjørn Gaute Herling familiarized with activities of Mongolian peacekeepers serving in the mission in the Republic of South Sudan.
He met with military officers of the eighth Moto-Shooting Battalion of Mongolian Armed Forces, who are performing duties in the 3rd and 8th Sierra sites and got acquainted with operation of Mongolian military base 'Khubilai', security in a refugee camp, refugee situations, operation of military force and implementation of mandate.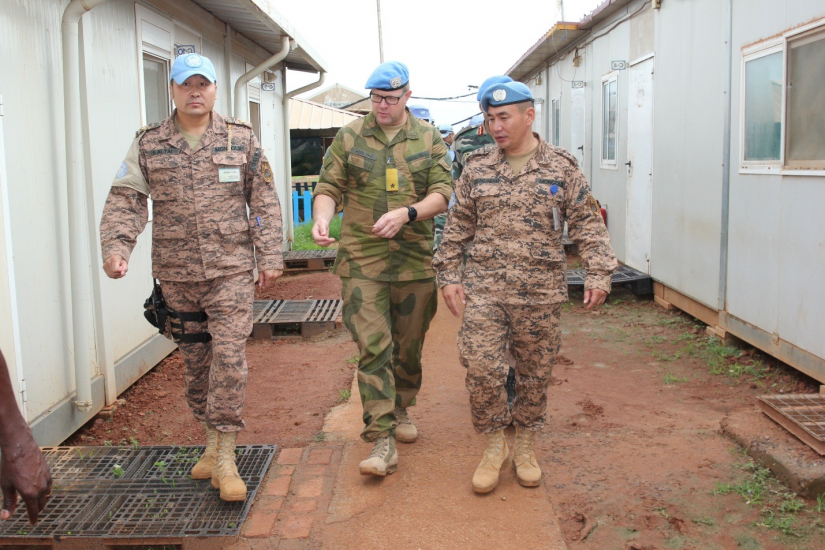 Welcoming the brigadier, Mongolian team of the eighth moto-shooting battalion introduced about their respondent zone, situation in the refugee camp, security, and actions being co-implemented with UN associated organizations and officials.

At the end of the meeting, brigadier Bjørn Gaute Herling visited Mongolian ger and noted down in 'honorary book' that he is content with security, patrol and performance of Mongolian battalion.