Mongolia-Finland team studying renewable energy resources
Environment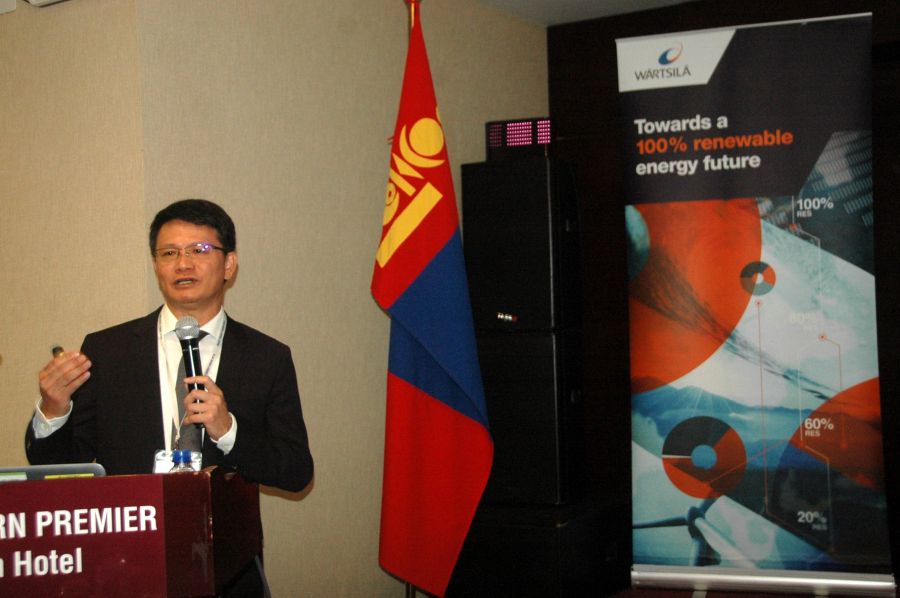 Ulaanbaatar /MONTSAME/ The Ministry of Energy reports that 100 MW electric power generation station is being erected in the central zone of Mongolia.
About it, Energy Minister Ts.Davaasuren said that the Government of Mongolia adopted a mid-term program on Development of Energy Sector in September, 2018 and it reflected creating new energy sources until 2021. Solar, wind and water renewable energy sources are included in it, he stressed during Smart Energy Forum that took place today at Tuushin hotel.
During the forum, attendees learned about Finnish experience on introduction of new technologies of renewable energy. Ambassador of Finland to China Jarno Syrjälä said "It is pleasant to hear that solar and wind energy production started developing appropriately in Mongolia. A joint working group of the two countries is studying what other renewables are possible to be used in Mongolia besides of solar and wind energy. They will conduct a comprehensive study on Mongolia's renewable energy resources. As a result of it, accurate estimation will be made and the sides will define which directions of renewable energy can be fruitful for Mongolia and benefit the country more. I hope that our experience will be useful for it. Global energy trends are also crucial".
At the forum, representative of Finland Kari Punnonen and representative of China Chiu Chuipin delivered presentations under topics 'Global Energy Trends', 'Modern power system modeling to optimize future power systems', 'Role of flexibility in high renewable share power system' and 'How to reach high Renewable Share in Mongolia'.