NEMA Head meets U.S. Ambassador
Society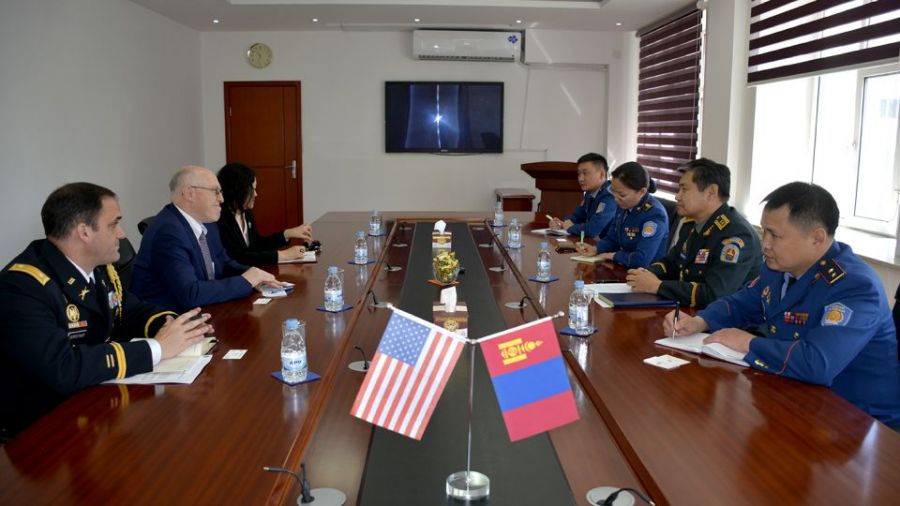 Ulaanbaatar /MONTSAME/ On May 21, Major-General T.Badral, Head of the National Emergency Management Agency (NEMA) today met with Ambassador of the United States to Mongolia Michael Klecheski.
During the meeting, Major-General T.Badral informed that NEMA collaborates with the United States Army Pacific, United States Indo-Pacific Command, Alaska National Guard, and the United States Forest Service, saying "One of the biggest joint activities is the 'Gobi Wolf' disaster response exercise and experience-sharing event which we have been co-organizing with the United States Indo-Pacific Command and Alaska National Guard since 2009. The event has been expanding year by year in scope and efficiency with more and more national and international participants. Preparations are underway to hold this year's exercise in Dornogobi".
It was also noted that emergency officials, with support of the U.S. Embassy, constantly participate in disaster response meetings, seminars, and exercises that take place in the Unites States and Asia Pacific. Thus, the sides exchanged views on the opportunities for supporting further upskilling of the emergency officials, and involving them in short- and long-term vocational training and exercises.