Mongolia's major development projects introduced at Toronto
Economy
|
Mining
Ulaanbaatar/MONTSAME/ Mongolian delegation headed by Minister of Mining and Heavy Industry D.Sumiyabazar is participating in the PDAC-2019 -- world's premier mineral exploration and mining convention being held on March 3-6 by Prospectors and Developers Association of Canada (PDAC) in Toronto, Canada.
On the first day of PDAC-2019, Mongolia hosted an event 'Mongolia@PDAC2019' to promote the country. At the opening of the event, Mongolia's Ambassador to Canada Ya.Ariunbold, Canadian Ambassador to Mongolia David Sproule and MP A.Undraa delivered speeches and the Minister D.Sumiyabazar reported about current state Mongolia's mining industry.
During the event, meetings named 'Development accelerator-major projects' and 'Mining development- investment benefits' were organized with the attendance of foreign investors and guests who got acquainted with strategic projects of Mongolian mining sector and received answers on further policy and prospect of the mining.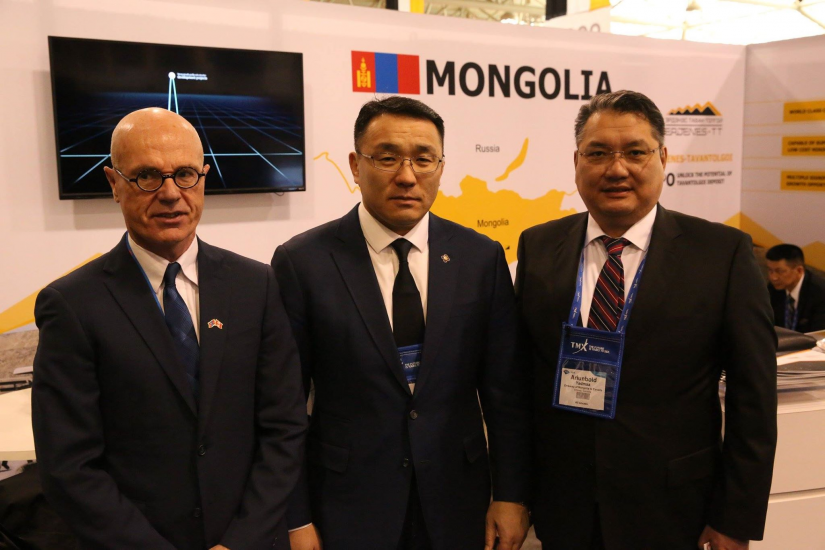 PDAC is the leading convention for people, companies and organizations connected with mineral exploration. The four-day annual convention held in Toronto, Canada, has grown in size, stature and influence since it began in 1932. The event has brought together 1000 exhibitors, 3500 investors and 25600 attendees from 135 countries.