Gender and Development forum addresses gender challenges
Society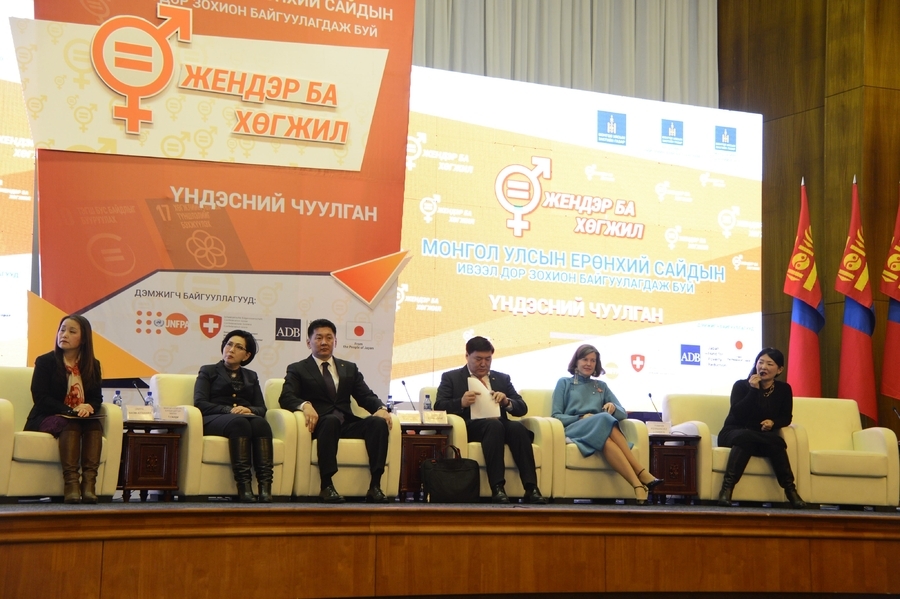 Ulaanbaatar /MONTSAME/ A National forum themed 'Gender and Development' took place in the State House on February 01, The National forum was organized under the auspicious of the Prime Minister.

The opening ceremony was attended by Prime Minister U.Khurelsukh, Minister of Labor and Social Protection S.Chinzorig and other representatives of relevant organizations.

The forum was attended by over 500 representatives from 21 aimags, 9 districts, government and non-government organizations, civil society and media organizations. During the forum, global trends towards gender and state policy on gender equality were introduced and other topic were discussed including Law on Gender Equality and intensify cooperation in implementing the national program on gender.

Opening the forum, Prime Minister and Head of the National Committee on Gender Equality U.Khurelsukh addressed that achieving gender equality is a main principle of development. The Government of Mongolia is trying to reflect concept of gender in development policy and programs. The Mongolian government has reflected an objective of achieving gender equality and increasing participation of women in decision making level in the government action program 2016-2020. However we have made some achievements in policy level, there are still some issues that cannot be neglected such as promoting law on gender equality throughout the nation, support inclusive education to support gender equality concept and stop gender discrimination at workplace. Regarding this, relevant Ministries need to formulate policy and introduce it to the public. Although average life expectancy of Mongolians has increased, there are necessities to intensify some works such as supporting men's health, prevent from death caused by accident and injury, take measures immediately to save victims of violation and enlighten society.

He also underlined that promoting women's participation in decision making processes at all levels is important as well as to support women in the working age and provide equal pay for equal work. In connection, the Ministries should approve policy to adhere in their sectors and implement it. Locals need to formulate sub-program on gender equality which varies by local characteristics.

"As a head of the Mongolian Government I think that sub councils and commissions of the National Committee on Gender Equality should intensify their operations and work diligently in directions of strengthening leadership of state service on gender issue, achieve objectives of the sustainable development goal and fulfill its duties, adhering to international agreement and Convention in which Mongolia joined," Prime Minister said.
E.Altanzul