Amarsaikhan Honored with Pinnacle Career Achievement Award
Society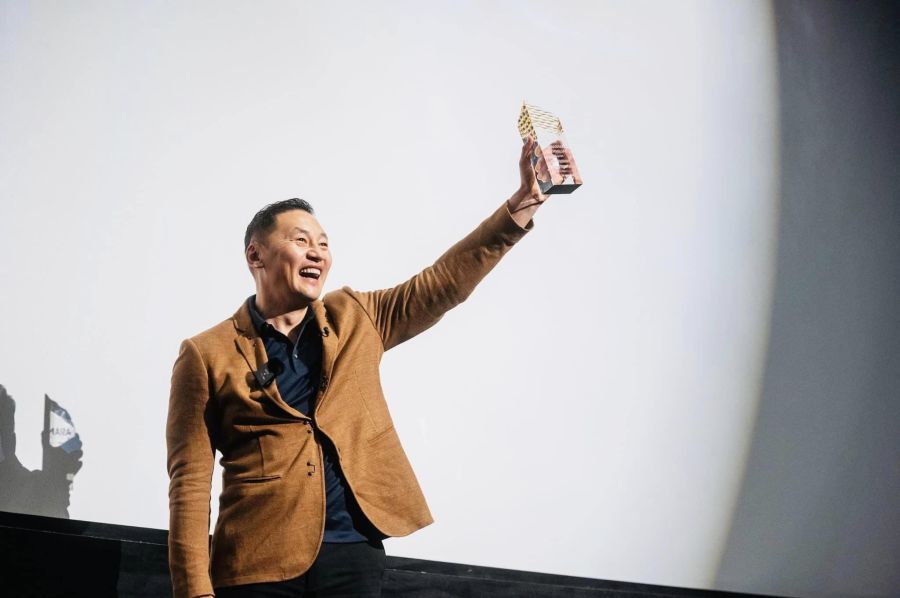 Ulaanbaatar, September 28, 2023 /MONTSAME/. Mongolian writer, actor, director, and producer Amarsaikhan Baljinnyam was awarded the Pinnacle Career Achievement Award at the Asian Pop-Up Cinema: Season 17 taking place in Chicago between September 8 and October 7, 2023, for his outstanding and enduring work in more than 20 films and the Netflix original series Marco Polo.
Sophia Wong Boccio, Founder and Executive Director of the Asian Pop-Up Cinema, noted that Amarsaikhan had made history in Mongolian cinema as the first Mongolian to step onto the international stage with his role as Ariq Boke (Khubilai Khaan's brother) in the Netflix original series Marco Polo. Amarsaikhan's first feature-length screenplay, Faith, won three nominations at the Cinema Awards of Mongolia, including Best Movie of the Year, and was the highest-grossing film.
Asian Pop-Up Cinema Season 17 opened with Amarsaikhan Baljinnyam's directorial debut, "Harvest Moon," as the centerpiece film. After screening "Harvest Moon," the audience had a lively Q&A session with the film's director, actor B. Amarsaikhan, and producer S. Uran about the film and the peculiarities of Mongolian culture and heritage.