Yanjindulam Receives International Grand-Prix Award
Society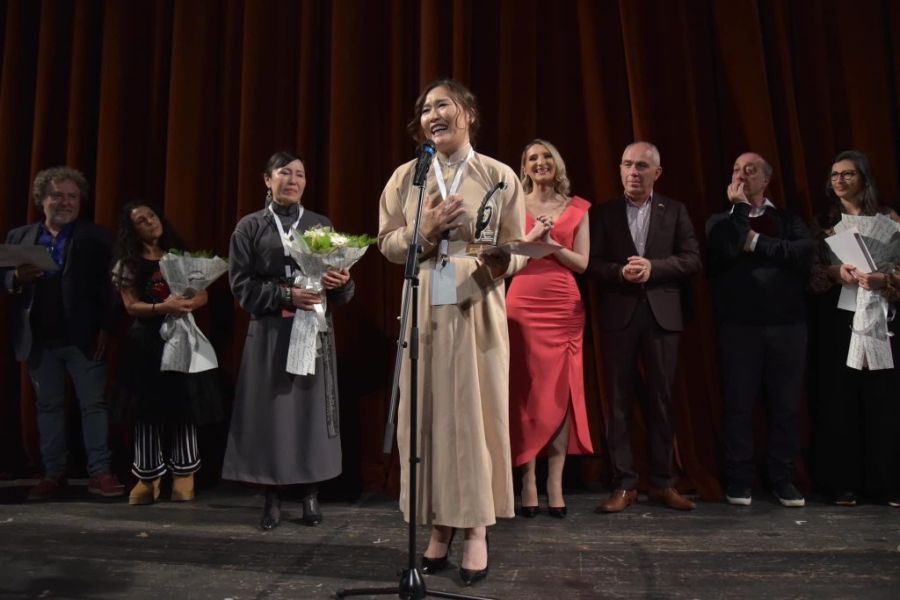 Ulaanbaatar, May 30, 2023 /MONTSAME/. Bitola, a beautiful city in the Republic of North Macedonia, hosted the 24th International Monodrama Festival. On May 23, actress R. Yanjindulam from "Mongol Tuurgatan" theater of Tuv aimag, received the Grand Prix at the festival for her performance in the monodrama "Who am I," written and directed by Ts. Bayasgalan, with stage direction by B. Batdelger.
The festival featured 13 monodramas presented on three separate stages on May 12-20, welcoming artists from 11 countries.
The jury team included Nina Mazur, the Theatre Critic and Co-Chair of the International Monodrama Forum of UNESCO, and Actors Nikolai Urumov and Sashko Kotsev.

The jury described the Yanjindulam's performance as a delicate and emotional experience, likening it to a harp melody: gentle, emotional, quiet, and fragile. "The actress's expression was universal and understandable without the language barrier. Every word spoken was a symphony of feelings that aligned with the director's concept, which was subtle and unobtrusive. A complex topic from everyday human life, without pathos, translated into this theatrical performance."