Construction of Cross-Border Railway to Double Exports Begins
Economy
Ulaanbaatar, May 29, 2023 /MONTSAME/. The construction of a 7.1 km railway connecting the Mongolian port Shiveekhuren with the Chinese port Sekhe started on May 27. Shiveekhuren border port, located in Gurvantes soum of Umnugobi aimag is a strategically important port through which 48 percent of Mongolian export coal is transported to China.
According to the Governmental Resolution No.186 of May 17, a permit for the construction of the basic structure of the Shiveekhuren-Sekhe port cross-border narrow-gauge railway was granted to "Nariinsukhait Railway" LLC, and the construction is scheduled to be completed by October of next year.
Prime Minister of Mongolia L. Oyun-Erdene attended the opening ceremony of the construction and delivered a speech.
The Prime Minister underlined that connecting Shiveekhuren-Sekhe ports by railway is of exceptional strategic significance since it is a part of the western vertical axis railway of Mongolia in route of Shiveekhuren-Nariinsukhait-Artssuuri, which will be the cross-border railway of the "Economic Corridor" of Mongolia, the Russian Federation, and the People's Republic of China.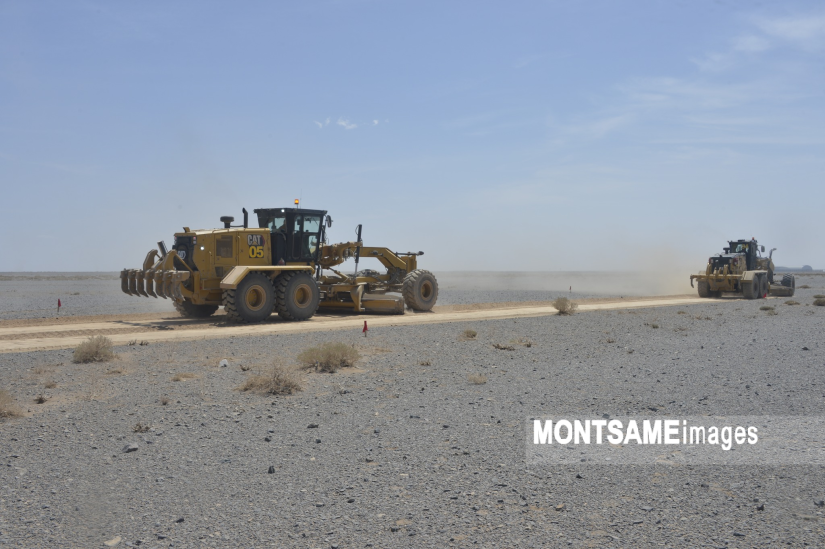 PM Oyun-Erdene said, "The economy continues to recover day by day due to the restoration of the port, the disintegration of the corrupt system, and the revelation of the hidden economy. The economy, which was -4.6 percent in 2020, grew by 1.6 percent in 2021, 4.8 percent in 2022, and 7.9 percent in the first quarter of 2023. The state budget revenue was exceeded by MNT 1.1 trillion, foreign exchange reserves reached USD 3.8 billion, and the gross domestic product per capita reached USD 5,000 for the first time. Today, in the scope of the Port Revival, as part of the "New Revival Policy," we are starting the construction work to connect Shiveekhuren Port of Mongolia with Sekhe Port of China by railway through public-private partnerships, which will make an important contribution to the economy of the country."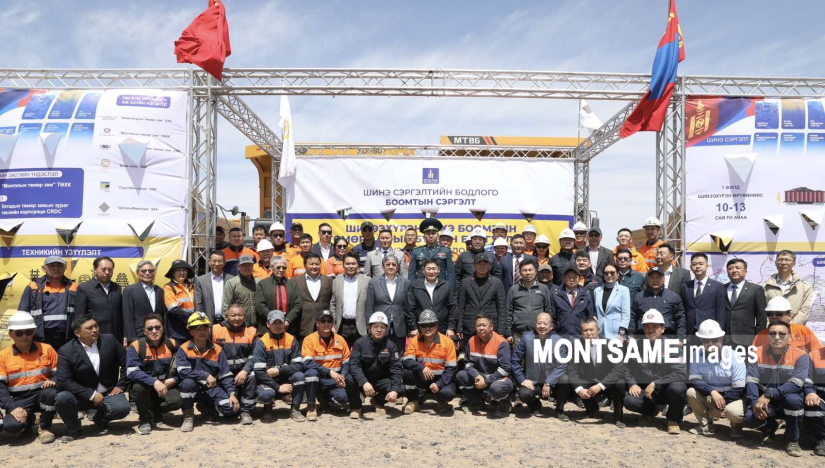 With the completion of the Shiveekhuren-Sekhe port cross-border railway, the port's export capacity, including coal export will double reaching 20 million tonnes. In this way, based on free market competition, it will become possible to export the coal, mined in the region saving time and costs, and procure to the main export markets, as well as to increase the value of the mineral deposits in the Gobi region and open up new opportunities for economic turnover.
On the day, Prime Minister L. Oyun-Erdene got acquainted with the work of transporting coal with driverless smart transport or AGV at Shiveekhuren port. The transport has been in operation since December 2022 and can transport 6.5 million tons of coal per year.