Parliament Speaker receives Mongolian Cultural Envoy Mohit Chauhan
Politics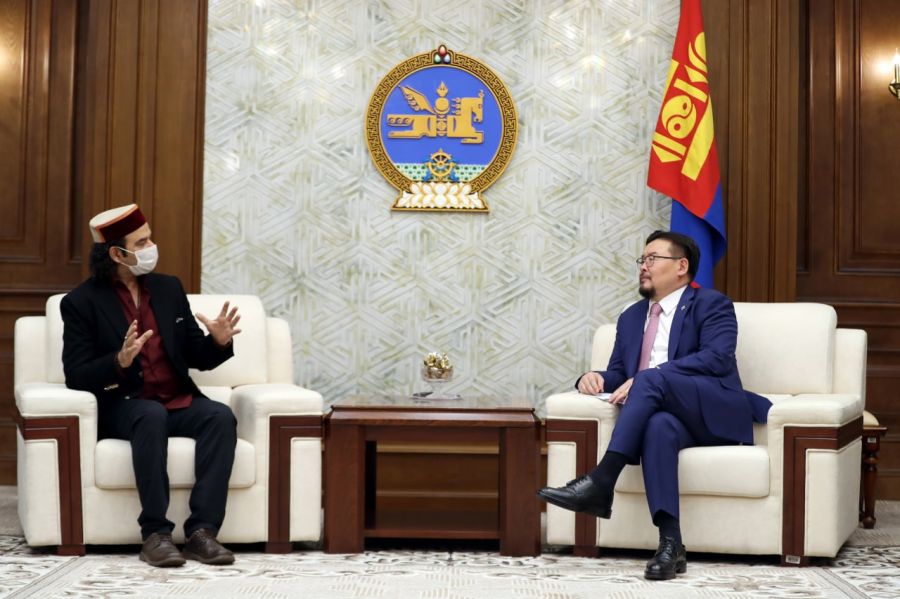 Ulaanbaatar /MONTSAME/. On June 16, Speaker of the Parliament G.Zandanshatar received delegates headed by a Cultural Envoy of Mongolia to the Republic of India Mohit Chauhan.
At the outset of the meeting, the Speaker noted that Mongolia attaches great importance to its relations and cooperation with India - important third neighbor, and two countries have cultural and historical ties.
Cultural Envoy Mohit Chauhan said, "As a result of the visit of the Speaker of the Mongolian Parliament G.Zandanshatar to the Republic of India in 2021, the sides agreed to further strengthen the cultural relations between two countries. In connection, I was appointed as Mongolia's Cultural Envoy. During my visit to Mongolia, I have attended the ceremony to display the Holy Relics of Lord Buddha at the Battsagaan temple of Gandantegchinlen Monastery as part of celebrations of Mongolia's Buddha Purnima, the unveiling ceremony for the postage stamp 'Bakula Rinpoche' who have made a valuable contribution to laying a solid foundation for modern Mongolian-Indian relations. Furthermore, I have held a meeting with the artists of Fantastic Production to exchange views on the expansion of cooperation in the field of cinema".
Thanking Mr.Mohit Chauhan for accepting the invitation to be appointed as a Cultural Envoy of Mongolia, Parliament Speaker G.Zandanshatar expressed his pleasure for that the film industry in Mongolia will work together with Bollywood film industry. In addition, he briefed on the Law on Cinematography approved by the Parliament of Mongolia.
The parties agreed the importance of elevating cultural cooperation to a new level.