Erdenet Mining Corporation establishes MoU with BCC AB and Sadkora Forestry of Sweden
Politics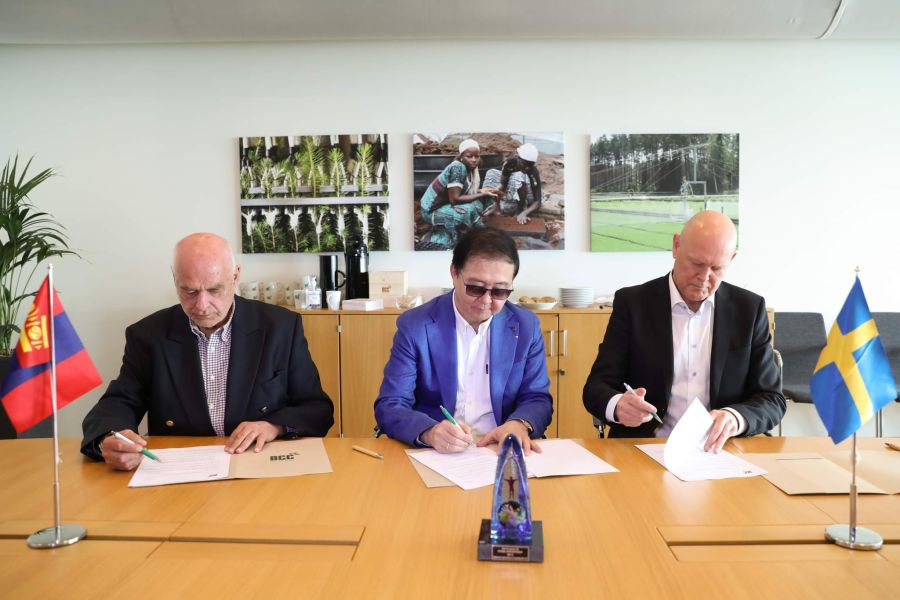 Ulaanbaatar /MONTSAME/. In the framework of the One Billion Trees national movement initiated by the President of Mongolia, Chief of Staff of the Office of the President Ya.Sodbaatar made a working visit to the Kingdom of Sweden.

During the visit, a Memorandum of Understanding was established between Erdenet Mining Corporation state-owned enterprise, and the companies, 'BCC AB' and 'Sadkora Forestry'. Director General of Erdenet Mining Corporation Kh.Badamsuren, Managing Director of BCC AB Torsten Karlsson, and Director of Sadkora Forestry Nils Vaargarden signed the memorandum.
Previously, Erdenet Mining Corporation pledged to plant and grow 100 million trees in the framework of the One Billion Trees national movement.
The Sweden-based BCC AB company manufactures various types of equipment for the operations of forest seed centers and nurseries such as for processing seeds. Through the trilateral Memorandum, Erdenet Mining Corporation will be introducing the automated technology of BCC AB with Sadkora Forestry as the project implementing body.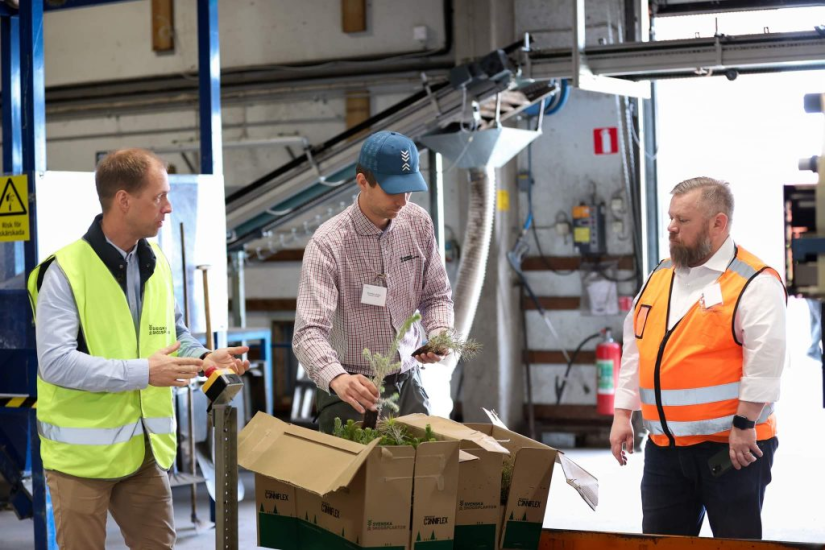 After signing the Memorandum, Managing Director of BCC AB Torsten Karlsson said, "It is apparent that public, private organizations, and mining companies are joining forces to successfully implement the One Billion Trees national movement that was announced by the President of Mongolia from the UN podium. We are happy to be laying the framework of cooperation by establishing the Memorandum of Understanding with Erdenet Mining Corporation and the project implementer."