B. Sarantuya: I will promote my native language and culture through art
Art & Culture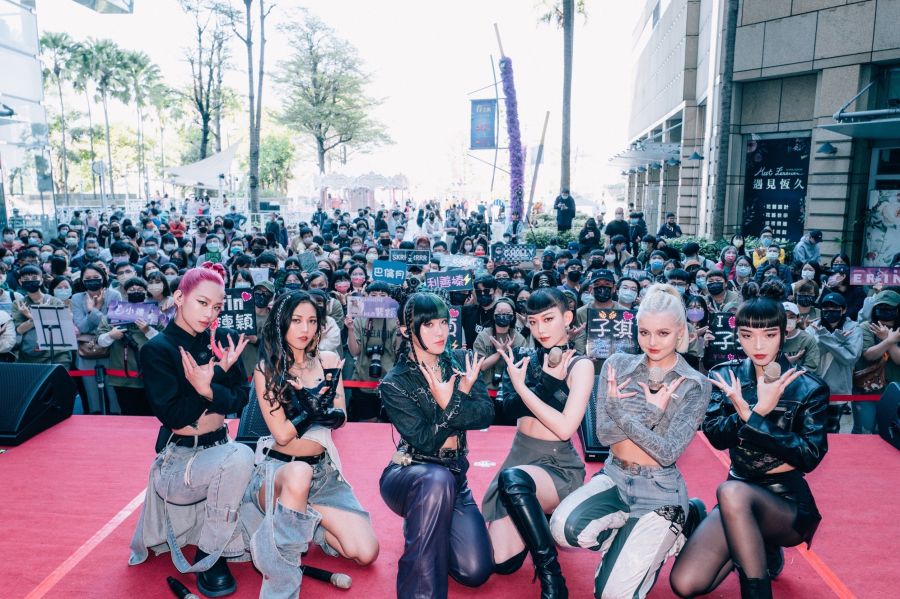 Ulaanbaatar/MONTSAME/. A Mongolian woman appeared in a show business in Taiwan for the first time. A twenty-three-year-old B. Sarantuya is fluent in English and Chinese and strives to promote her native Mongolian language and culture through art. She is a member of the Taiwanese girl band 'HUR', which has been gaining immense popularity since its debut. 'HUR' made its official debut in January 2021, releasing its single album 'Pain Killer'. B.Sarantuya gave an interview to news site 'gogo.mn', speaking about her story of becoming a lead singer of the 'HUR', the challenges she faced, her plans for the future, and her dreams.
- When did you first go to Taiwan?
-After finishing the Secondary School No: 28 of Ulaanbaatar, I studied in South Korea, and then went to Taiwan in 2017. In Taiwan, I studied business administration at Mingdao University. When I was a child, I dreamed of becoming a designer, but I chose to study business. I really liked the business sector. Now, I am a member of a new girl band whose goal is to be recognized in Asia and around the world in the future.
- How did you become a member of the 'HUR' group?
-As advised by my teacher and a friend in the university, I participated in the Taiwanese survival show "DD52" (Dancing Diamond 52). A total of 52 girls out of 1000 girls, who competed in the show, remained in the final round. 52 girls, divided into four groups according to the suit of playing cards, went through various tests to compete for a place in the new idol group. Our group was called "Hurricane" (or Ace of Spades) and we took the second place in the show. After the show, Taiwanese 'AOA' Entertainment suggested us to form a new girl group.
-What does the name of your group mean?
- 'HUR' is an abbreviation for the word 'Hurricane' or the Ace of Spades. We released our first single 'Pain Killer' on January 2021.
-What did you feel after the debut of the group?
- I was very excited and grateful to everyone who supported me. When our song was ready to be released, I was overjoyed, thinking that this is the result of all of our hard work, energy and effort we made. Since then, many songs have been released.
-How did your family and friends react to your achievement? How do they support you?
-My parents didn't know that I could sing, but when they found out about it, they supported me very well. They all love to hear me sing. Now my parents, brothers and sisters are my number one fans (laughs).
-What is the first question Taiwanese people ask when they find out that you are a Mongolian?
-I am often asked if I live in a Mongolian ger (yurt). They are very interested in what kind of dwellings the Mongols live.
-What is the most challenging thing to work in the music industry abroad?
Regardless of whether it's a domestic or foreign industry, an artist needs to be highly skilled. Everything depends on effort. A goal-oriented person achieves the goals. I felt the need to be very persistent.
-How do you promote your country?
-I try to promote our Mongolian language and culture through art. A new album was recently released called "HUR-revelation", and some parts of the songs included in the album were sung in Mongolian.