Protocol signed on finalizing gas pipeline project feasibility study
Politics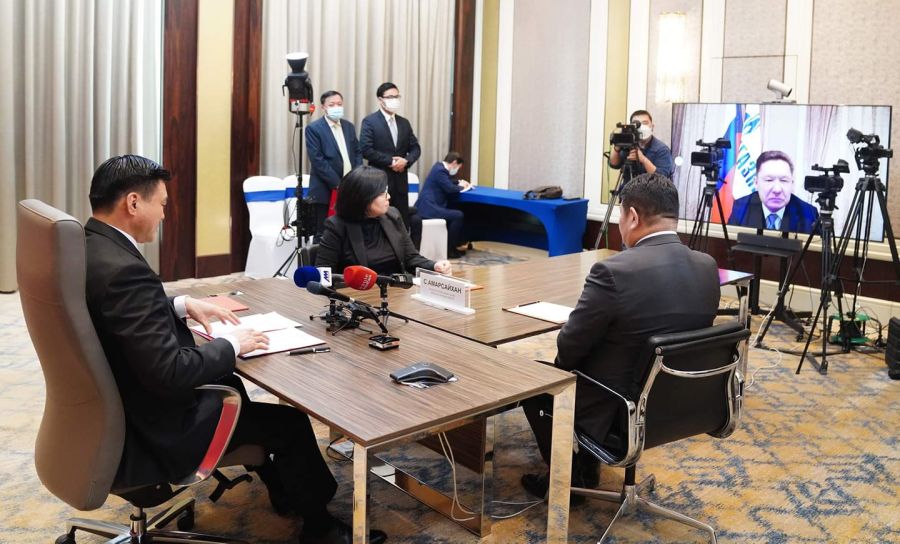 Ulaanbaatar /MONTSAME/ Deputy Prime Minister of Mongolia S.Amarsaikhan and Chairman of the Management Committee (CEO) of Gazprom Company Alexey Miller held a virtual meeting on January 25 and signed a protocol on finalizing the feasibility study for the construction project on the natural gas pipeline connecting Russia and China through the territory of Mongolia.
Deputy PM S.Amarsaikhan, as the Mongolian co-chair of the joint working group, voiced pleasure that the feasibility study for the mega infrastructure development project involving three countries has been successfully completed ahead of schedule, saying, "I express gratitude to the staff of Gazprom that developed the feasibility study on behalf of the Government of Mongolia and myself."
"The Gas pipeline project is being implemented smoothly as per the jointly approved plan despite the difficult time of pandemic. To accelerate the project, representatives led by Deputy Chairman of the Management Committee of Gazprom Vitaly Markelov made two working visits to Mongolia in March and October last year. The plans discussed at meetings held during their visits have all been finalized and next steps are being taken"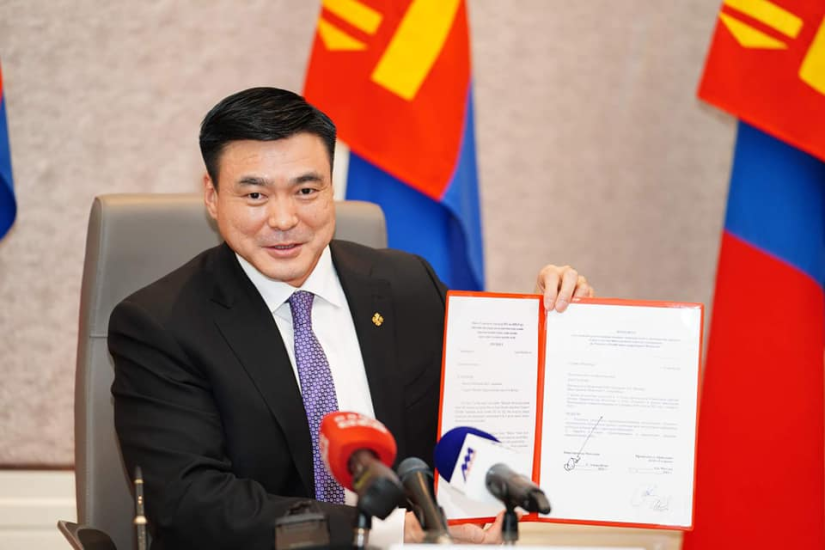 As the feasibility study has confirmed that the project is feasible and economically beneficial, the countries plan to carry out detailed engineering studies and develop the design plan in 2022 and 2023. The part of the gas pipeline passing across the territory of Mongolia will be 960 kilometers and will transport 50 billion cubic meters of natural gas per year.
The gas pipeline project has been constantly discussed during high-level state meetings between Russia, China and Mongolia and the heads of state and government of the three countries repeatedly undertook to step up cooperation and support the acceleration of the project, which is key to effectively implementing the project, both sides emphasized.
The protocol signed today includes plans to approve the pre-investment study – the feasibility study for the gas pipeline project, and then move to the designing phase and carry out design and exploration activities.
The gas pipeline is of great significance in strengthening the comprehensive strategic partnership between the two countries and that the Mongolian side is confident that the project will be successfully implemented as a result of the efforts of the two sides and result in the development of a major facility that benefits both countries and contributes to their growth, Deputy PM S.Amarsaikhan said, adding the Government of Mongolia attaches great significance to that and will provide all-round support to achieve the objectives in short period of time.