Ch.Naranbaatar participates in General Assembly of the Olympic Council of Asia
Sports
Ulaanbaatar/MONTSAME/. Acting President of the Mongolian National Olympic Committee Ch.Naranbaatar has attended the Olympic Council of Asia (OCA) General Assembly, held in Dubai, the UAE.
During the OCA General Assembly, the participants heard reports of regional leaders, the AOC Athletes Committee, Education and Culture Committee, the Finance Committee, the Ethics Committee, the Media Committee, and the Sports Committees.
Giving great importance to the sustainability of the Olympic movement in Asia, the organizing committees of the four upcoming Asian Games (Hangzhou-2022, Aichi-Nagoya-2026, Doha-2030 and Riyadh-2034) delivered presentations.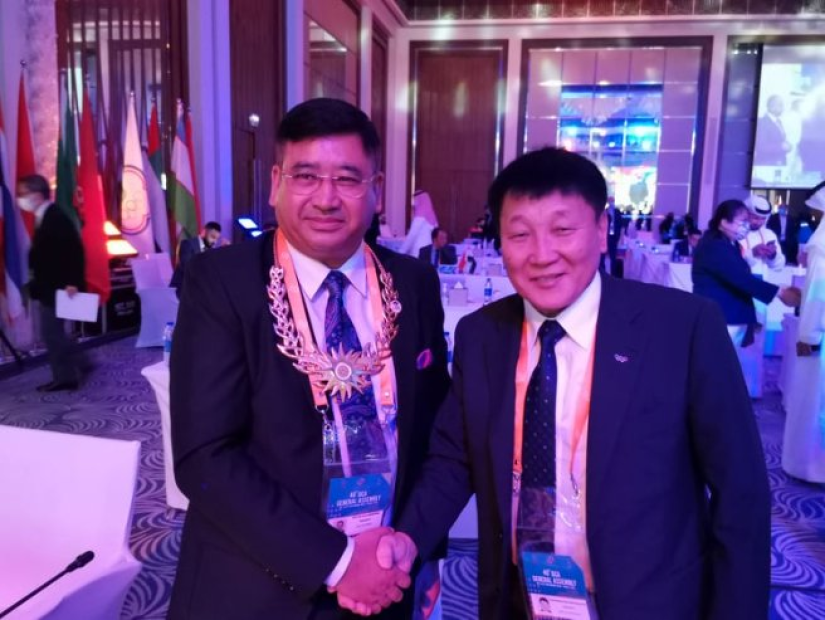 Moreover, the participants discussed the progress reports on preparations of the 2022 Asian Indoor and Martial Arts Games in Bangkok and Chonburi, Thailand as well as the 3rd Asian Youth Games in Shantou, China.
During the OCA General Assembly, Mr. Naranbaatar met with the authorities of the National Olympic Committees of India, Kazakhstan, Kuwait, Sri Lanka and Nepal, as well as with head of institutional relations and governance at the IOC National Olympic Committees Mr. Jerome Poivey.