Scholars and researchers to cooperate in reducing desertification and soil degradation
Environment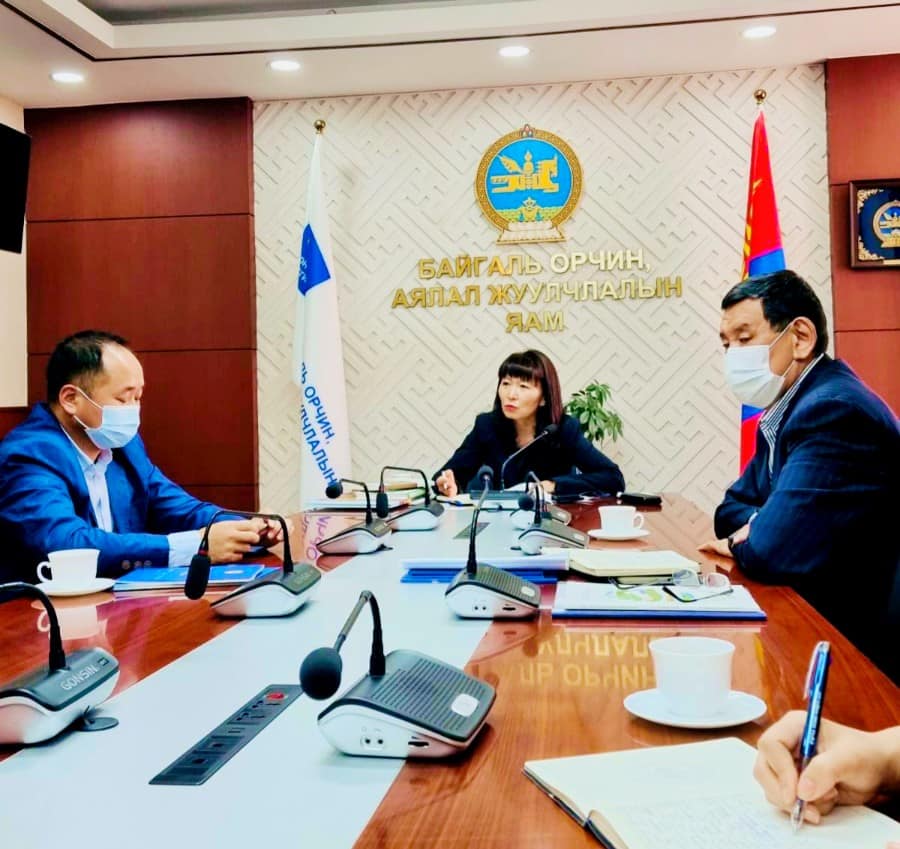 Ulaanbaatar /MONTSAME/. On September 4, Minister of Environment and Tourism N.Urtnasan received Director of the Institute of Geography and Geoecology at the Mongolian Academy of Sciences D.Battogtokh and scholar of the institute, Dr. A.Khaulenbek.

During the meeting, the sides discussed the current state of desertification and soil degradation in Mongolia, and tests being carried out to introduce new technology to prevent further worsening of the issue.
Noting that the Minister became acquainted with the operations of the Institute's Field Research Center for Desertification in Sumber soum, Gobisumber aimag, they agreed to cooperate in further enhancing the center's operations and improving the research results.

In turn, the scholars thanked the Minister for becoming more informed about the situation regarding desertification in Mongolia, holding discussions with scholars and experts, and monitoring the implementation of international projects and programs alongside supporting the studies and research being carried out on rehabilitation.
Minister N.Urtnasan highlighted that less than 5 percent of local budgets are currently being allocated for fighting against desertification, and requested scholars and researchers to submit their suggestion regarding the necessary financing for the coming year's budget.
Dr. D.Battogtokh introduced the progress of works as well as results of research carried out at the Field Research Centers established in the aimags of Bulgan, Darkhan-Uul, and Tuv, and informed the Minister about various projects carried out in cooperation with Chinese researchers on desertification. Despite the successful findings, the measures have yet to be properly implemented as there is not enough funds being allocated for science and research.