Charter flight arranged by IOM to arrive in Ulaanbaatar today
Society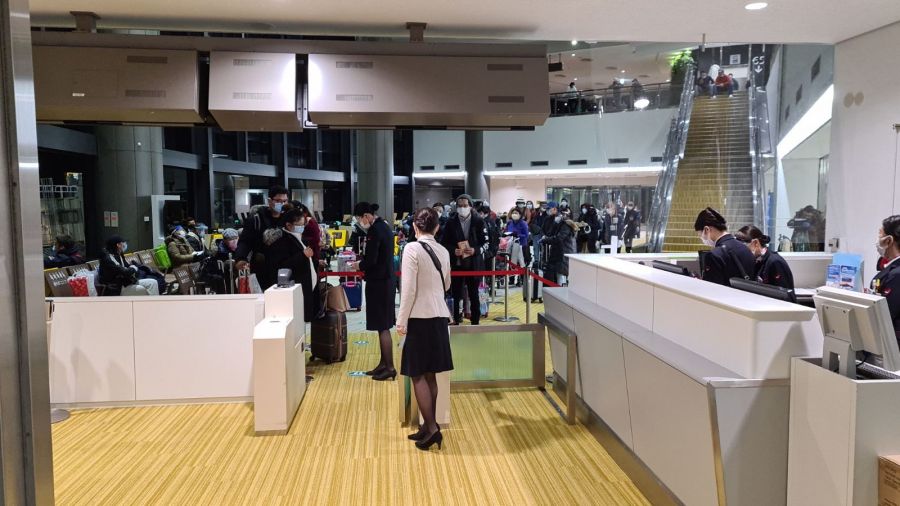 Ulaanbaatar /MONTSAME/. The International Organization for Migration (IOM) is cooperating with the Ministry of Foreign Affairs, State Emergency Commission and MIAT Mongolian Airlines to organize a special charter flight from Frankfurt, Germany to Ulaanbaatar, Mongolia on July 22-23, 2021.
The flight was organized in order to accommodate the request of IOM sending missions in five countries: Germany, Belgium, Switzerland, Czech and the Netherlands. In total, 108 IOM beneficiaries, including 20 children and 8 infants will be returning on this flight.
Due to the COVID-19 related measures in Mongolia and a limited number of flights from Europe, many of these individuals had been stranded abroad for many months and were in need of financial assistance to return home. For this charter flight, IOM is taking responsibility of the flight ticket and quarantine related costs of all returnees. In order not to cause strain on the limited availability of quarantine facilities, IOM has made agreements with a private hotel to accommodate the quarantine of the returnees.
Assisted voluntary return and reintegration (AVRR) is a core activity of IOM and has provided vital assistance to tens of thousands of migrants returning home every year. It is a sustainability-oriented reintegration program that responds to the economic, social and psychosocial needs of returning migrants. Since the introduction of border-closure and other restrictive measures related to COVID-19, IOM in Mongolia facilitated the return of over 1000 vulnerable migrants stranded abroad due to COVID-19. Mongolia officially re-opened its borders on June 1, 2021. However, there are still limited numbers of flights being organized from some regions.
Since beginning operations in Mongolia in 2011, IOM has supported over 7,000 Mongolian migrants to return from 37 countries.