Draft amendments to Law on COVID-19 Prevention and Combat submitted
Politics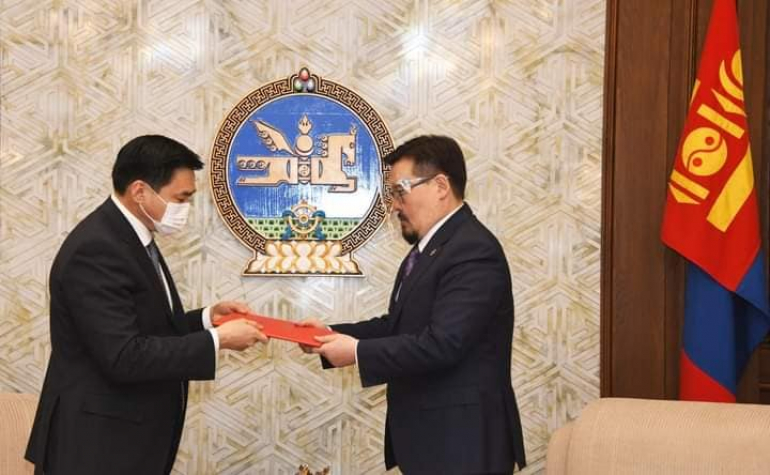 Ulaanbaatar /MONTSAME/. On June 18, Deputy Prime Minister S.Amarsaikhan submitted a draft amendment to the Law on Prevention, Combat, and Reduction of Social and Economic Impacts of the COVID-19 to Speaker of Parliament G.Zandanshatar.

As the government sees that the current state of the pandemic and surge in the local transmission cases in Mongolia poses a risk to the public health and social and economic instability, necessities have arisen to continue ongoing measures to prevent from and control the COVID-19 infections, take prompt and timely actions to protect the population health and human rights, to address organizational issues, improve coordination between government organizations and intensify surveillance and detection measures.
The amendments include provisions targeting border administration, border transport regulations, health and infection control regimes, and the security and coordination of local administrations to increase export and trade turnover of mineral commodities. The amendments also include giving the cabinet of ministers the right to manage the Health Insurance Fund in order to quickly resolve issues as they arise and improve performance of the fund budget.
The draft amendments to the 'COVID-19 law' were predicated on the surplus of the government contingency fund expenditure, which was projected at around MNT 40 billion in line with the 2021 government budget law and however, has reached MNT 52 billion as of June 15, 2021.