'Communicating TVET info to public' online training for journalists held
Society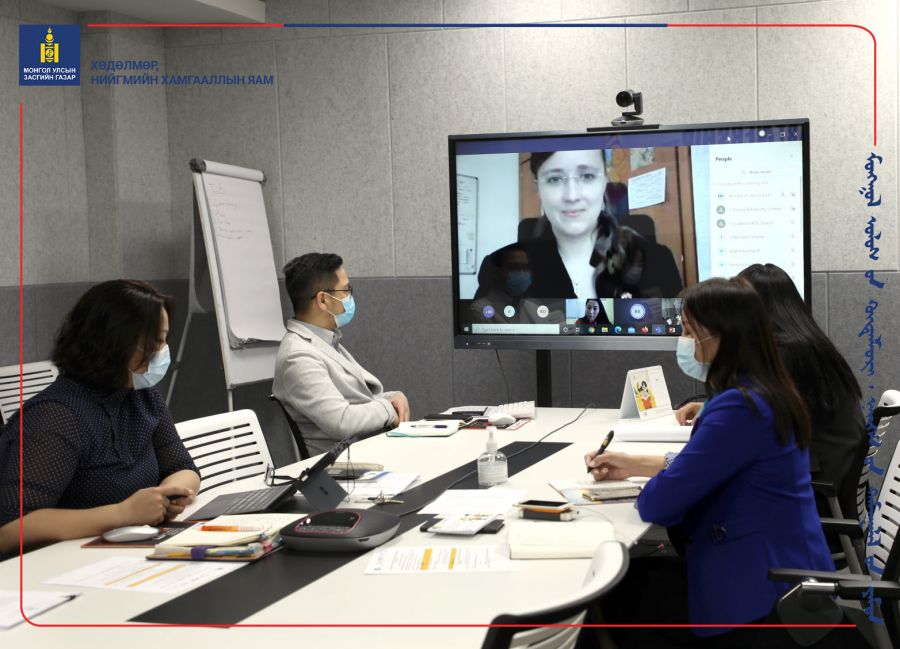 Ulaanbaatar /MONTSAME/. On June 18, 40 people from the media sector, including journalists and editors, private sector, non-governmental organizations and Technical and Vocational Education and Training (TVET) sector participated in the online training on 'Communicating TVET info to public'.

The Minister of Labor and Social Protection, Ms. Ariunzaya Ayush and Ms. Regina Rutenberg, Deputy Head of Mission, Embassy of the Federal Republic of Germany in Mongolia shared opening remarks and highlighted the power of journalists have over delivering comprehensive – facts and figures based - information helping youths and parents to make well informed career decision.
"TVET is a key to prepare the highly demanded competent and diligent workforce, which is in high relevance for further economic and social development in Mongolia. In the public, very often, information is limited about TVET opportunities. Stereotypes might exist in the society that values university studies higher than vocational training. But if you look closer, TVET career pathways are promising. Companies are looking for skilled workers who gained practical experiences while training. Thus, with a fundamental high-quality vocational training young people are getting well prepared for their future working life, to gain income and to contribute to the economic development of Mongolia."
This online training is one of a series of activities (training, data hackathon and article competition) designated for Journalists and media personals to promote TVET image in Mongolia to attract more young Mongolians to TVET.
Commissioned by the BMZ, the cTVET project is funded by the Governments of Germany, Australia, Korea and being implemented by Deutsche Gesellschaft für Internationale Zusammenarbeit (GIZ) in close partnership with Ministry of Labour and Social Protection. This Online-Awareness-Raising activity is financed by Covid-19 response additional support by BMZ.
Source: GIZ Mongolei