International Medical Team for Disaster and Emergency State convenes virtually
Society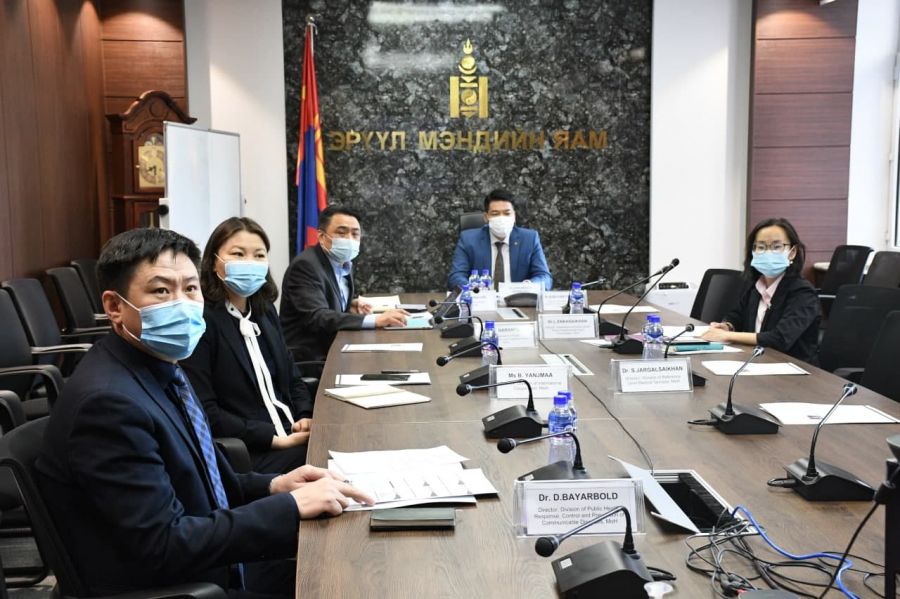 Ulaanbaatar /MONTSAME/. On May 4, the International Medical Team for Disaster and Emergency State convened virtually. Over 40 representatives of 15 organizations including UN organizations, embassies, cooperation agencies, and international humanitarian organizations, and the Mongolian Red Cross Society attended the meeting.
The meeting was organized in aims of exchanging information with the organizations about measures being taken against the COVID-19 pandemic, pressing issues in the healthcare sector, further measures planned to be implemented, and creating correlation between the measures.
In his opening remarks, Minister of Health S.Enkhbold expressed gratitude to the organizations for providing support in Mongolia's fight against the COVID-19 pandemic, the healthcare sector's countermeasures, and the preparation of readiness as well as the supply of medical tools and equipment. Highlighting that the International Medical Team for Disaster and Emergency State meeting is crucial in openly discussing pressing issues to find solutions and mutually provide support, he then briefly introduced the results of the previous meetings.
Following his remarks, advisor to the Minister of Health O.Batbayar provided a presentation on the current state of the COVID-19 situation in Mongolia and measures as well as achievements and pressing issues, introducing a study on the medical equipment currently necessary in the sector.
During the meeting, Representative of the World Health Organization (WHO) in Mongolia Dr. Sergey Diorditsa also made a presentation on the results of public health measures and future measures to be prioritized, providing recommendations on improving surveillance testing and gradual easing of restrictions. He then expressed that the World Health Organization will continue to expand partnership with Mongolia, providing comprehensive support.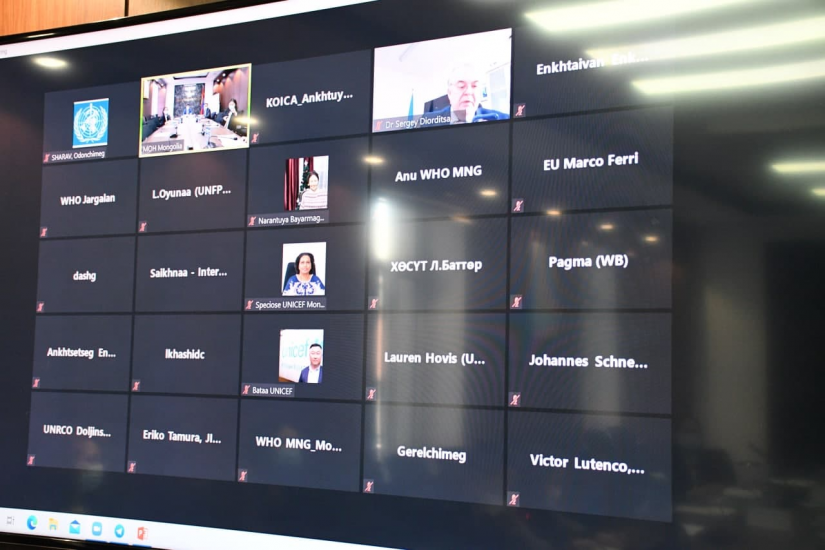 The representatives of international organizations introduced their respective activities and measures taken against the pandemic as well as the future measures planned in order to support the continuous operations of the healthcare sector, exchanging views.