Umnugobi aimag officials hold virtual meeting with Australian Ambassador
Society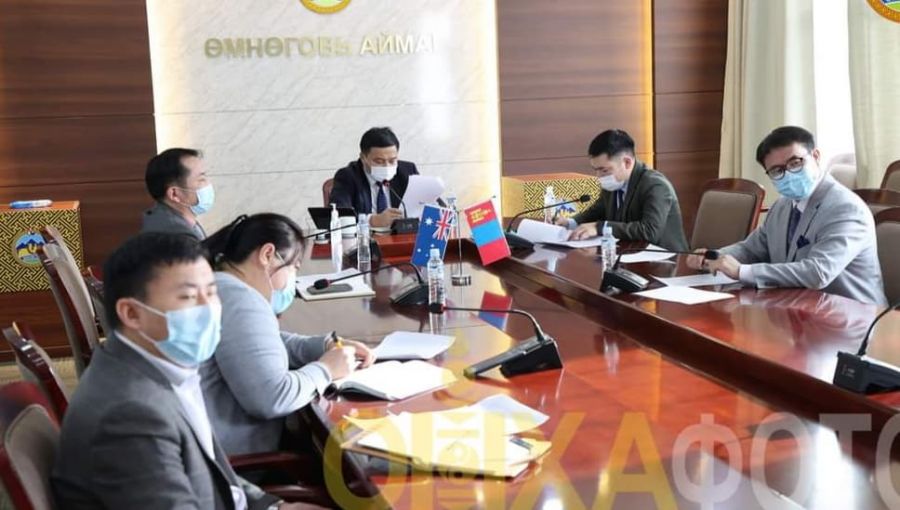 Umnugobi /MONTSAME/. The governing body of Umnugobi aimag held a virtual meeting with Ambassador of Australia to Mongolia Dave Vosen to discuss the projects and programs implemented in the aimag as well as investments made by the Government of Australia and the Embassy.

Highlighting the aimag governor's action plan for 2021-2024, the aimag officials also put forth some suggestions to further expand partnership, which included:
•partnering in carrying out works that support agriculture, tourism, paleontology, archeology, ecology, and industry based on mining,

•jointly studying opportunities to implement projects and programs on increasing the output of renewable energy,

•supporting projects on methane gas extraction, transportation, production, and usage through policies,

•establishing a center for technology and innovation to support research and the development of putting innovative intellectual properties on the global market, and build the capacity of business owners,

•implementing a project on capacity building for local healthcare workers that will conduct specialized examinations and treatment,

•creating new specialized courses at polytechnic colleges to meet the demands of the labor market,

•implementing a training and exchange program for mining production, and preparing personnel specialized in engineering technology,

• and providing opportunities for local students in scholarship programs.