The inkwell once used by Chairman of the State Baga Khural G.Bumtsend
Art & Culture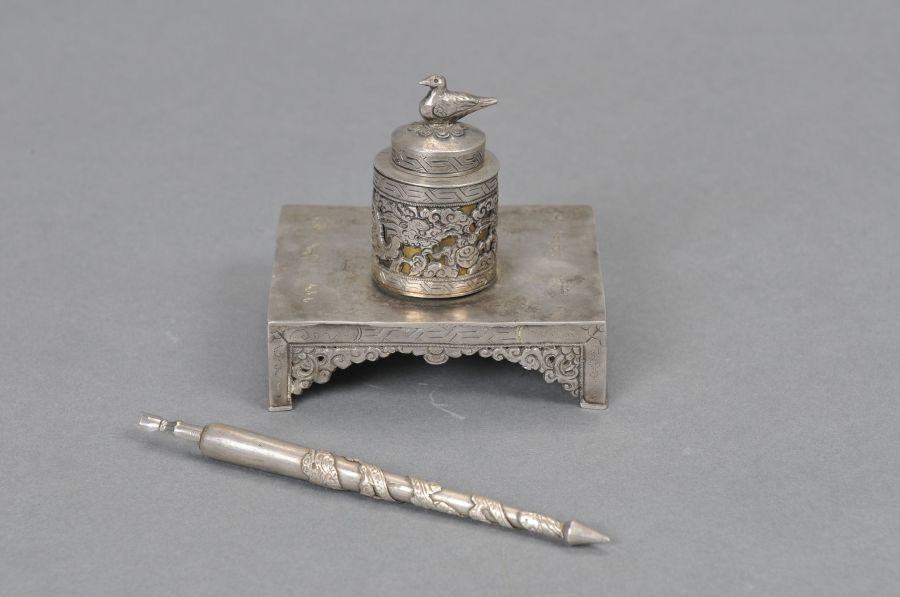 Selenge /MONTSAME/. The inkwell and the pen that were once used by Mongolian revolutionary of 1921, Chairman of the State Baga Khural (parliament) G.Bumtsend are being kept at the Museum of Selenge aimag.

Decorated with various patterns on the front side of the inkwell, a dragon is intricately engraved on the container. The handle of its lid is made in the shape of a sitting bird. At the bottom, '2nd Artillery of Turgen soum, Uvs aimag' is engraved in Mongolian script.

Height: 9.7 cm Length: 10.7 cm Width: 8.4 cm Weight: 205 grams
As for the pen, it is made of silver, with a dragon wrapping around it. It has a broken tip. The skillfully crafted pen's length is 15 cm, and it weighs 25 grams.