Transit cargo movement across Altanbulag border point might be restricted, government to decide
Politics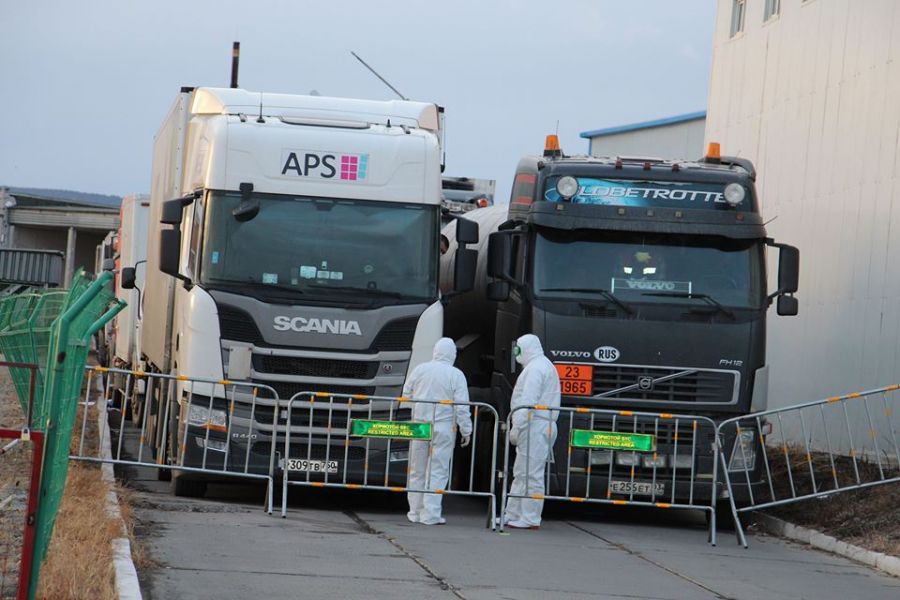 Ulaanbaatar /MONTSAME/. At yesterday's meeting of the State Emergency Commission, a decision was made concerning a new procedure on the international freight forwarding across Mongolia, which will be introduced by December 1, 2020 with a view to prevent from cross-border COVID-19 infections.

In specific, freight trucks and their drivers carrying cargos moving in transit to Mongolia will not be allowed beyond a designated point at the Altanbulag border crossing checkpoint in Selenge aimag, and only authorized border workers will conduct checks on the transit cargos.
The decision was made in connection with multiple cases of COVID-19 that have been detected in recent times from people arriving from abroad through the Altanbulag border point between Mongolia and Russia, including truck drivers of cargos in transit. As of today, a total of 28 truck drivers had been confirmed to be infected with COVID-19 in Mongolia.
If approved by the government, the new procedure will be put in place by December 1, to give time for cargo transporters to re-organize their operations.
The cabinet is expected to discuss this SEC's suggestion and come to a more detailed decision on November 3, Wednesday.
Aside from Altanbulag border points, some other border crossing points are deemed to be at high risk of COVID-19 transmission, such as Tsagaannuur checkpoint in Bayan-Ulgii aimag. Therefore, the SEC informed that certain restrictions on the movement through border checkpoints might be taken gradually in the future.