UN asked to cooperate for capacity building of civil service
Politics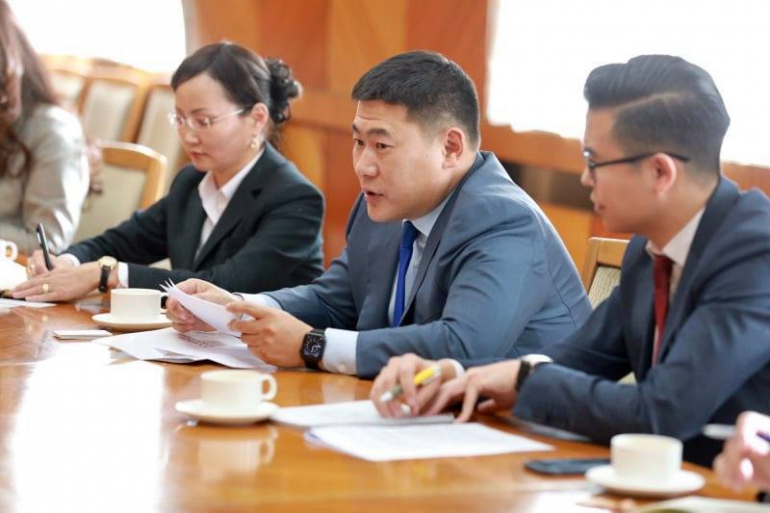 Ulaanbaatar/MONTSAME/. On October 16, Chief of the Cabinet Secretariat of the Government L. Oyun-Erdene received UN Resident Coordinator Tapan Mishra, together with representatives of UN organizations.

Emphasizing the efficient COVID-19 response of the Mongolian government, Mr. Tapan Mishra noted the UN's continued support and cooperation in this regard.
At the meeting, the sides exchanged information on implementation of the projects and programs in Mongolia in the field of economic recovery and other areas, the process of UN reform, as well as documents such as 'Sustainable Development Goals-2030' and 'The UN Development Assistance Framework 2017-2021 for Mongolia' and discussed possibilities of cooperating with the Cabinet Secretariat in the near future.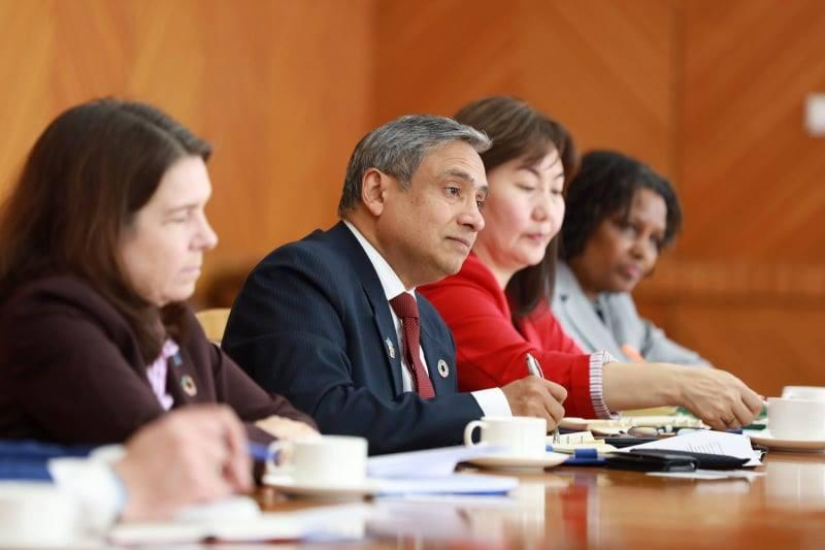 Mr. Tapan Mishra also expressed gratitude to Mr. Oyun-Erdene on the Government's great efforts to have the 'Vision 2050' policy document approved by the Parliament, attaching great importance to the long-term planning of Mongolia's development.
L. Oyun-Erdene said that the Cabinet Secretariat is willing to work more closely with the UN Office and other specialized agencies in two fields: the technical transition of E-Mongolia platform to digitize public services, as well as the capacity building of the civil service.
The sides concurred to work together to establish a multi-stakeholder partnerships platform, with a purpose to comprehensively resolve the financing required to ensure implementation of the Sustainable Development Goals at the national level.
Countries are organizing discussions and meetings in honor of the 75th anniversary of the founding of the United Nations that falls this year. Within this framework, a total of 12 meetings have been organized in Mongolia, noted Mr. Tapan Mishra.
Mr. Oyun-Erdene expressed all-round support of the Cabinet Secretariat as the country will mark its 60th anniversary of joining the United Nations next year.