Knowledge sharing event successfully organized
Society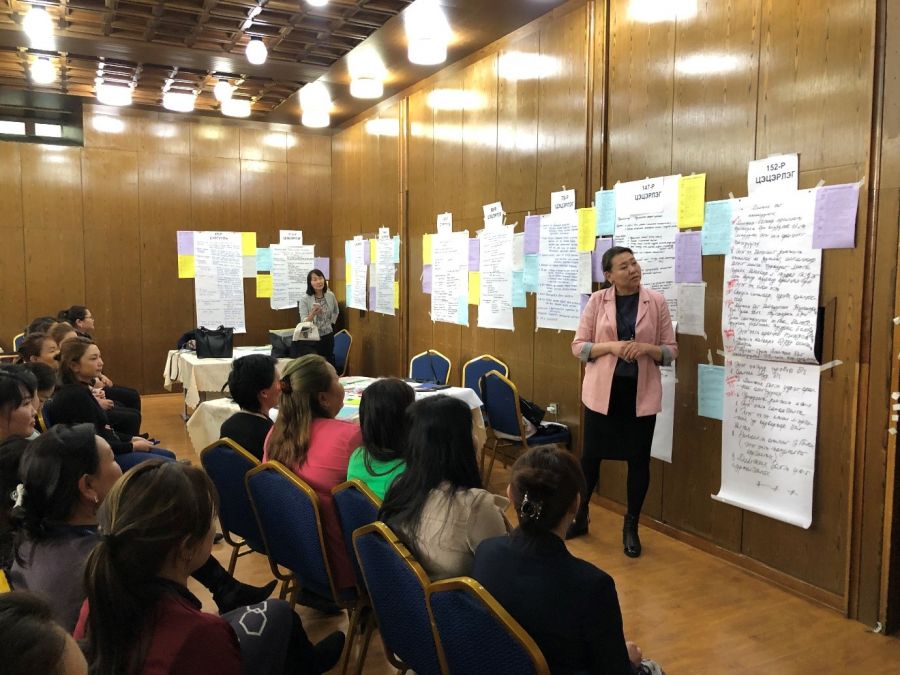 Ulaanbaatar/MONTSAME/. In close collaboration with the Metropolitan Education Department, the 'Energy Efficient Building Refurbishment in Mongolia Project' (EEP/PIE2) facilitated a 'Horizontal Learning Process' workshop on October 8, 2020. The workshop was supported by 'MIRIM' consultancy firm and attended by school & kindergarten principles, administrators, teachers & parents.
In 2020, the EEP/PIE2 project empowered 250 people in 9 joint groups, consisting of parents' councils, teachers and administrators in construction monitoring and applying constructive engagement (social accountability) in issue related to the schools.
The participants of the workshop shared experiences on construction monitoring as well as on best practices on the development and implementation of sub-projects (as a result of social accountability): several joint groups managed to fundraise enough money to implemented sub-projects such as the creation of outdoor green houses, waste collection points and safe parking lots.
The project is co-funded by the Swiss Agency for development and Cooperation (SDC) & the German Federal Ministry for Economic Cooperation and Development (BMZ).
Source: GIZ Mongolei