"Hackathon- Data Culture" competition held in mining sector
Society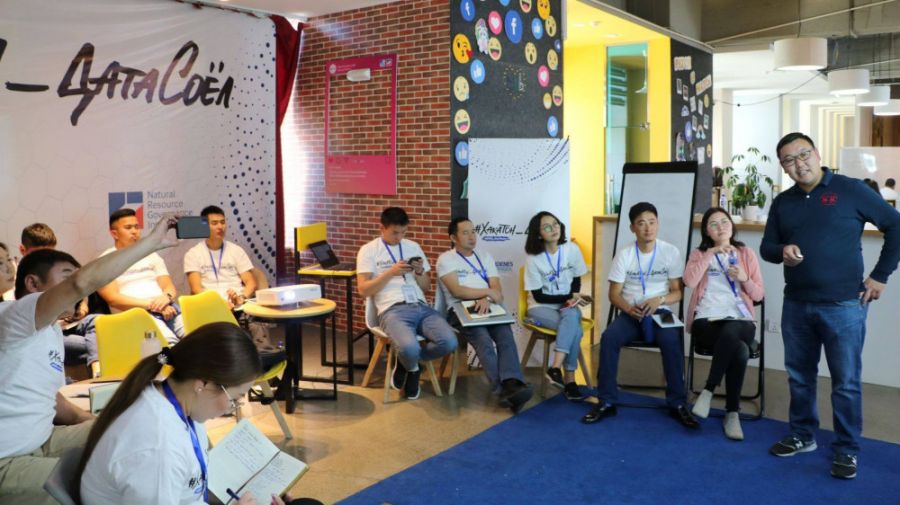 Ulaanbaatar /MONTSAME/ "Erdenes Mongol" LLC in cooperation with the Natural Resource Governance Institute organized "Hackathon – Data Culture" competition on September 25- 27 with a view to build capacity of youths who work at subsidiary and affiliated companies of "Erdenes Mongol" LLC and make the significance of data known to them.
Over 70 youth from its 11 affiliated companies competed within the topics including the company's impact to Mongolia's economy, mining companies' contribution to budget income as well as how to improve report provided by state-owned companies to public in terms of their figure and quality. Also the participant engineers and specialists challenged their abilities on making analysis on procurement activities of state-owned companies, comparing finance, operation and products of similar companies and boosting productivity.
During the event, CEO of Erdenes Mongol LLC P.Gankhuu said, "We see that a mechanism will be created in the future to spend collected income from natural resources for creating jobs and added value, develop mining based infrastructure and diversifying production and economy. Therefore, we considered that "Data Hackathon" is of significance for youths to learn team working skills and new practices related to natural resource governance. The hackathon will be held annually further."
Erdenes Mongol Company takes up an important position in Mongolia's economy. Therefore, foundation of the company's successful operation is directly linked with data culture and making decision based on it is very effective, Manager of the Natural Resource Governance Institute N.Dorjkhand noted.