Minister Yo.Baatarbileg presents grant certificates to young researchers
Society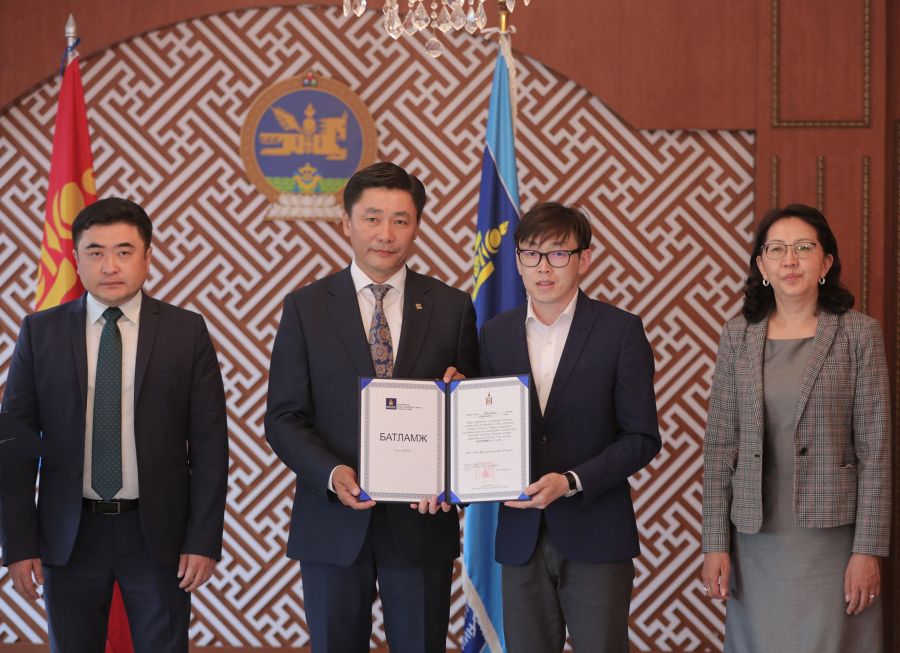 Ulaanbaatar /MONTSAME/. On July 8, Minister of Education, Culture, Science and Sports Yo.Baatarbileg presented grant certificates of MNT 10 million to 10 young scholars and researchers for their innovative postdoctoral research works.

In his remarks for the 2020 research grant recipients, Minister Yo.Baatarbileg said, "A total of 52 researchers sent in their research proposals from scientific institutes, universities, and private-owned entities. The time has come for your generation to continue to carry on the legacy of Mongolian researchers from previous generations. I wish the best in your endeavors."
Deputy Minister G.Ganbayar, State Secretary of the Ministry L.Tsedevsuren, Head of the Science and Technology Department S.Munkhbat and other officials were present during the ceremony. Researchers D.Zolzaya, A.Solongo, O.Nandin-Erdene, B.Oyuntugs, L.Lkhagvasuren, J.Azzaya, D.Batsuren, Ts.Javzmaa, Sh.Dorjpagma, and T.Ganbaatar received grants for their postdoctoral research works in the fields of IT, health, agriculture, biology, psychology, and education.
A total of 106 researchers have received the grant starting from 2011. The recipients published 13 books and 2 research works, created 5 new products and 4 types of equipment, had 4 patents and 2 efficient designs approved, and developed 5 new theories and theorems. 137 research works have also been published in foreign and domestic scientific journals, and 169 presentations have been done at international and domestic scientific conferences.