Dragon-headed fiddle
Art & Culture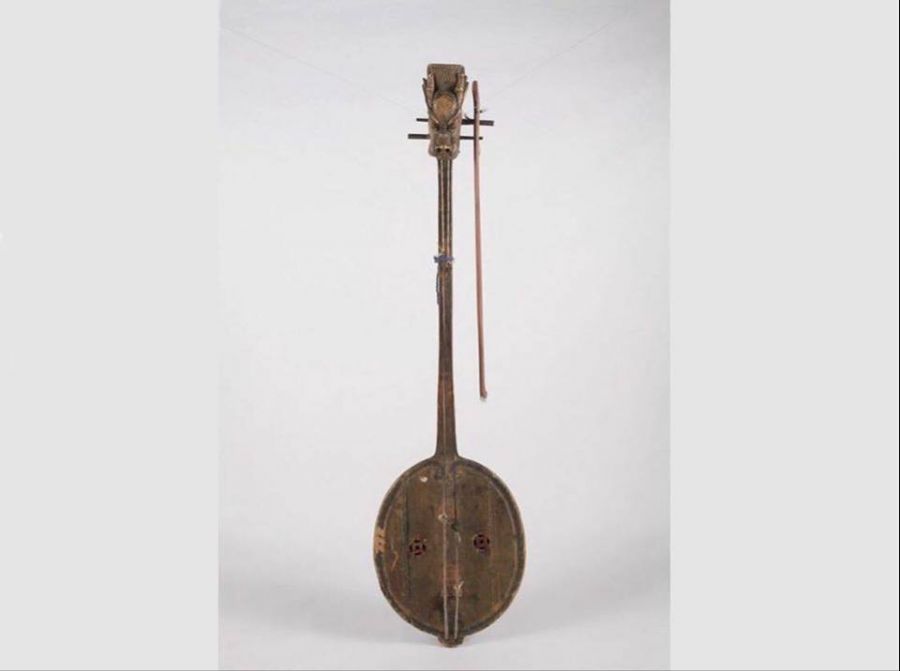 Arkhangai /MONTSAME/. The dragon-headed fiddle is made of wood, and weighs 3,020 grams. The artifact belongs to the mid-20th century.

.
The instrument was kept under the name, 'Odd Green', at the residence of Shiva Shireet /Agvaanlegdambajantsan/ Gegeen. It was crafted by digging a tree root into the shape of a dipper. Aside from having a dragon head, it has traditional patterns on its neck and tuning pegs, a wooden bridge, and two horsehair strings.
The dipper-shaped fiddle is considered as the "ancestor" of the current horsehead fiddle. With carvings of various animals' heads such as dragon, swan, and lion, the fiddle is named as such after the animal. The strings of all fiddle types are made of horsehair, with its main body in the shape of a dipper.
The instrument was received from a citizen of Tsetserleg city named Lodonsharav by former museum director Choijookhuu in 1970.
.