Bodi Insurance JSC launches IPO
Economy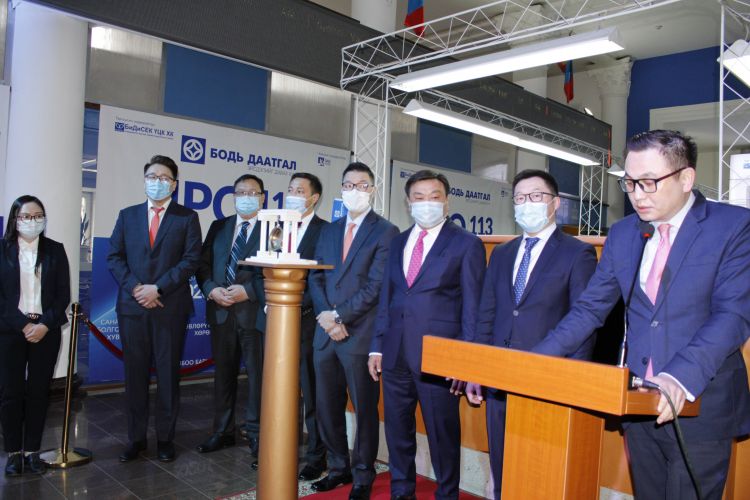 Ulaanbaatar /MONTSAME/ Primary market order opening and the opening bell ceremony for 'Bodi Insurance' JSC, a newly listed company on the Tier 1, was today, May 25 at the Mongolian Stock Exchange (MSE).
The company is offering its 60.0 percent or 35.2 million shares of the total issuing shares to the strategic investors at the fixed price MNT 113.0, and its 20 percent or 11.7 million shares to public by a method of book building at the price between MNT113 and MNT135 and aims to raise total of MNT 5.3-5.6 billion to be used for investment activities and technology advancement.
Since 2014, "Bodi Insurance" JSC has been cooperating with AXA Group headquartered in France, which leads in health insurance in the world, in areas of double insurance and health insurance. Moreover, the company has introduced insurtech technology in its operation and is leading with its online insurance service in the sector.
The subscription of the company will be received through MSE's all member brokerage companies during the period between May 25 and June 8, 2020.