Capital city governor holds online briefing
Society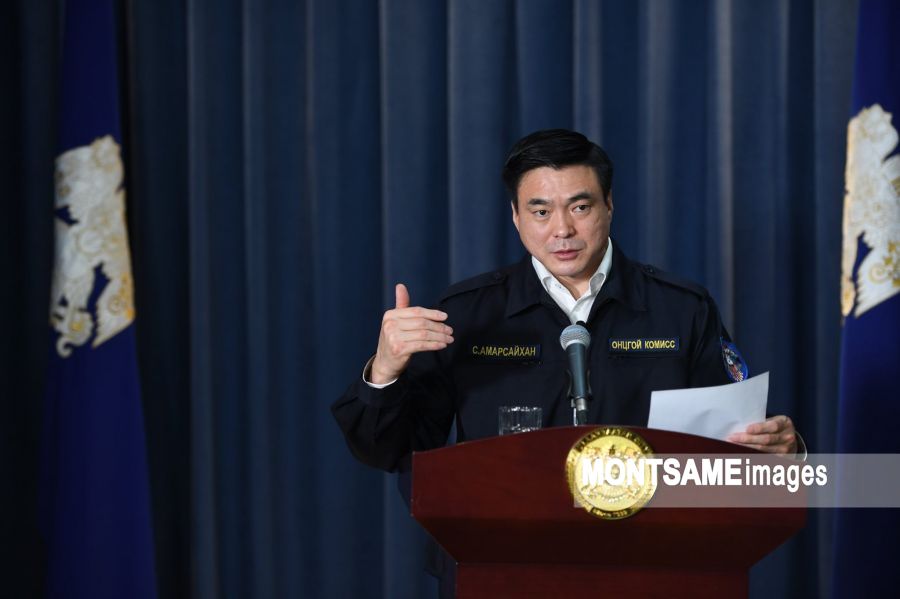 Ulaanbaatar /MONTSAME/ Governor of the capital city S.Amarsaikhan is providing weekly online briefing starting from today. During the today's briefing, the Governor presented the following decisions.
• It is open for citizens to go hiking. However, it is required for them not to gather in large number, not to be in close contact and not to pollute the environment.
• Decision on giving paid leave for parents who have children aged 0-12 years old is extended until April 30. By the Governor's order made in February, it started limiting working hours of single fathers and mothers who have children aged 0-12 to maximum of 7 hours a day and giving paid leave.
• Restriction of public gatherings and operations of fitness, gym, training center, resort, church and cultural organizations has been extended until April 30.
• 2500 social workers of 160 khoroos of the capital city will work as an official inspector and public police officer from April 1. They will advise and warn citizens and households and levy if they make any violations.
• The Governor's Office is using new approach and solution on ger area re-development. Since 2016, over 690 citizens who were involved in ger area re-development have received their apartment key. In aims of not causing trouble to the citizens, the housing program offers citizens rent-to-buy option or exchange apartments for their land. It was also resolved to free up more than 5 hectares of land instead whole streets and build green facility in one hectare of land in each district.