Great Mongolian Script exhibition opens in Russia
Art & Culture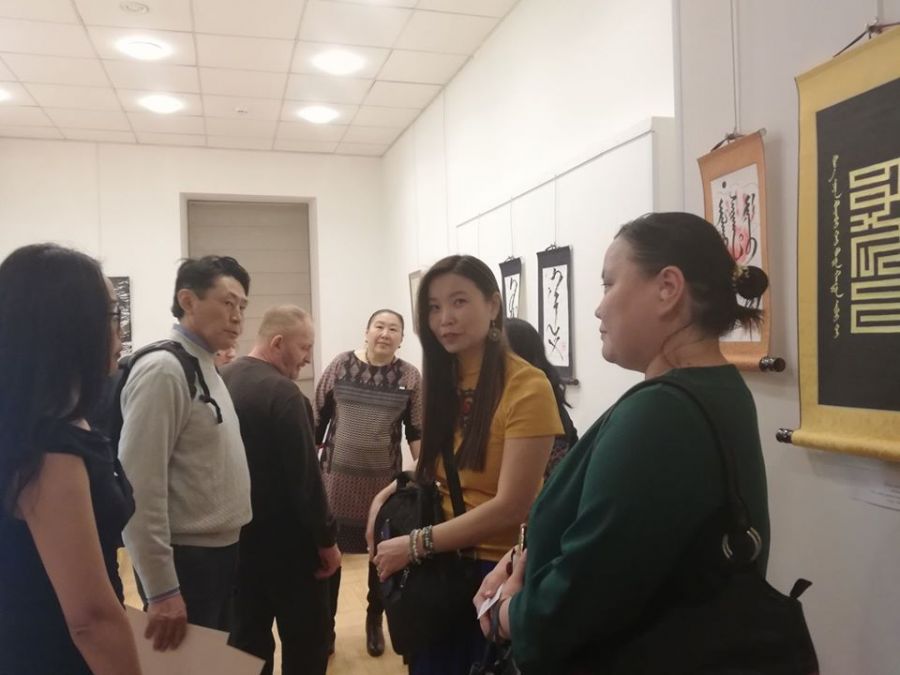 Ulaanbaatar /MONTSAME/ On March 3, 'Great Mongolian Script' calligraphy exhibition of works by Mongolian and Buryat artists as well as Mongolians studying in Moscow and Saint Petersburg opened at Moscow House of Nationalities.
The opening ceremony of the exhibition being held under the auspices of the Embassy of Mongolia in the Russian Federation was attended by representatives of the Mongolia Embassy, art historians, cultural anthropologists, Mongolians and Buryats living and working in Moscow, and calligraphy enthusiasts of Russia.
The exhibition highlights skillful Mongolian and Buryat artists' calligraphy works that clearly show how the Old Mongol Script dating back to the time of Chinggis Khaan evolved into an art form in line with the modern cultural changes and development. Works of young and amateur artists also drew great attention from the exhibition guests.
The exhibition was co-organized by the Moscow-based Buryat Cultural Society NGO and the organizers spoke of their plans to annually hold an exhibition that aims to promote Mongolian culture and arts, especially the Mongolian script and introduce new artists.