Badrakh Energy gave livestock to 79 families in Ulaanbadrakh soum and Zuunbayan bagh
Society
Ulaanbaatar /MONTSAME/ Badrakh Energy LLC is a joint venture between the French Orano Group and a State owned Mon-Atom LLC, representing the Government of Mongolia. Badrakh Energy LLC is developing a uranium mining project at the Zuuvch-Ovoo deposit, located in the territory of Ulaanbadrakh soum, Dornogobi aimag.

As part of its social responsibility, Badrakh Energy enrolled 79 families in Ulaanbadrakh soum of Dornogobi province and in Zuunbayan bagh of Sainshand soum in the livestock reconstitution project that had begun in 2007.
The extreme frost of 2006-2007 caused many herders in this province to lose the livestock, thereby depriving them of the livelihood source. This project therefore started in order to help the herder families to overcome their difficult situation. The public meetings of the bagh and the soum selected the citizens (to be enrolled in- bd) for the livestock reconstitution project. The selected family is given 25 female sheep and 25 female goats. The herder family receives the yield from the livestock for 3 years, taking the newborn animals, and then passes the same number of the female livestock to the next selected family.
In 2019, Badrakh Energy LLC bought the livestock from 5 herders in Zuunbayan bagh of Sainshand soum by a market price, expanded the project and gave the livestock to 5 more families.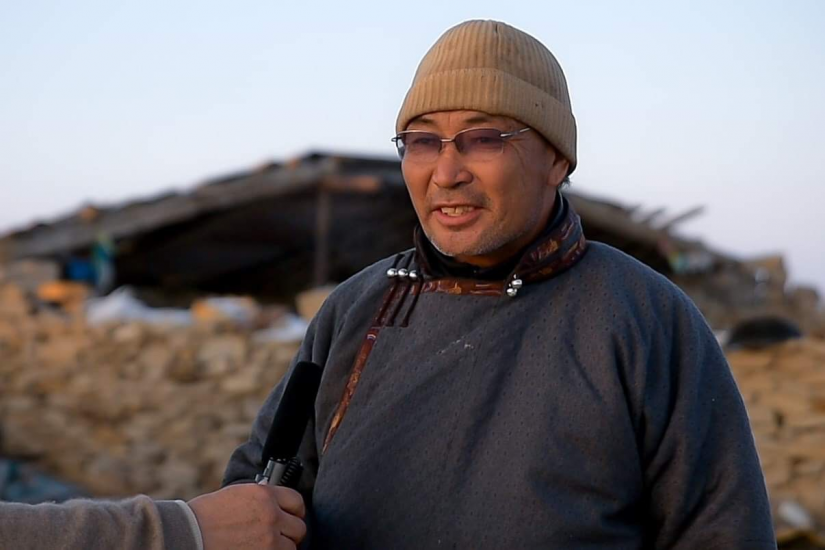 Zuunbayan bagh herder N. Lkhagvadorj said "This is a very effective project. It is a good project that improves the life of families who have a poor livelihood, low income and few livestock. The livestock reconstitution project is being implemented at 13 families of our fifth bag in 3 shifts. We are glad that 5 more families have been enrolled this year."
As of today, the project has covered 57 herder families in Ulaanbadrakh soum and 22 herder families in Zuunbayan bagh. Badrakh Energy provided a committed support to the animal husbandry sector as part of the successful implementation of sustainable development projects and programs, to which the herders maintain a grateful attitude.