High-wire artist to walk over Chuluut River Canyon
Art & Culture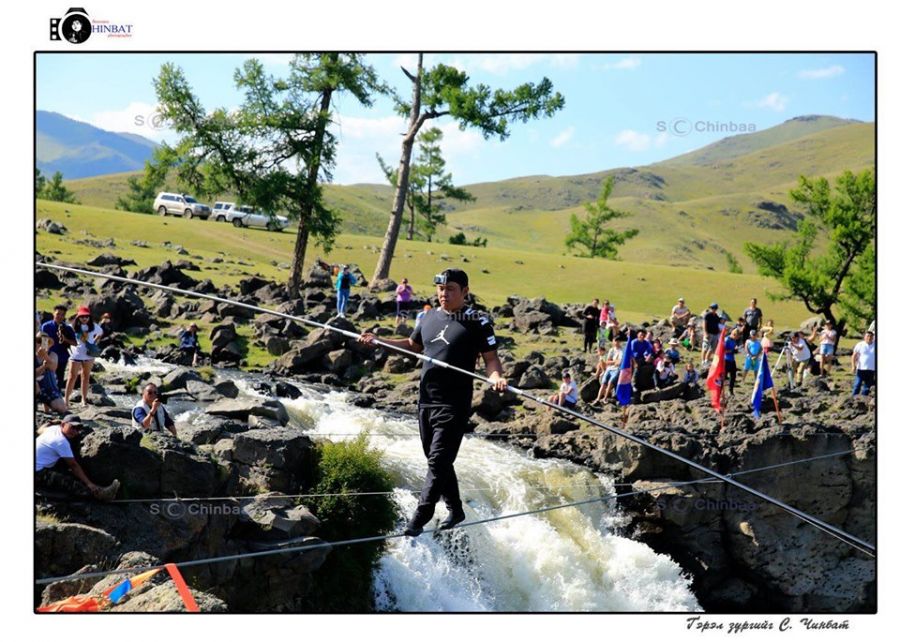 Ulaanbaatar /MONTSAME/ Mongolian circus actor M.Myagmarsaikhan is preparing to walk on a tightrope across the Chuluut River Canyon in Arkhangai aimag on June 25, 2020. He will be walking on 150-meter rope at height of 70 meters without a safety net or a harness.

M.Myagmarsuren is the only professional high-wire artist in Mongolia and is written on the Encyclopedia of Mongolian Circus as the highest tightrope walker of Mongolia.
M.Myagmarsaikhan has been collaborating with world renowned tightrope walker and 22-time Guinness World Record Holder Freddy Nock from Switzerland since 2005 and started performing high-wire or sky-walk act. At the 2009 High Wire World Championship in Seoul, South Korea, M.Myagmarsaikhan raced across a 1-km long rope at 30 meter high over the Han River in 12 minutes and 55 seconds and earned fourth place.
Some of his other accomplishments include crossing on a 120-meter long rope between two 30-meter tall cranes wearing fireworks at night in Switzerland in 2005, walking on a 40-meter steep rope between 15-30-meter-tall buildings and on walking an 80-meter long rope between two buildings 30-meter tall above the ground in Switzerland.
In August 2019, he walked successfully on a tightrope across the Waterfall Ulaan Tsutgalan in Bat-Ulzii soum of Uvurkhangai aimag on a 65-long tightrope 25 meters above the ground, becoming the first ever artist to perform tightrope walking over a landscape in Mongolia.