Finance Minister signs loan agreement with China's Exim Bank Vice President
Politics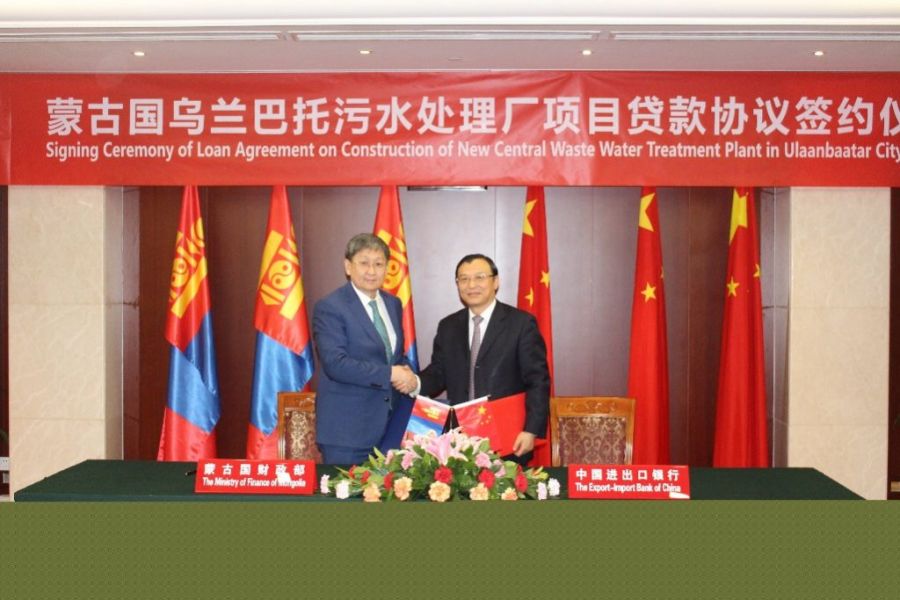 Ulaanbaatar /MONTSAME/. On January 20, Minister of Finance Ch.Khurelbaatar met with Vice President of the Export-Import Bank of China Xie Ping in Beijing, China to exchange views on the projects being implemented in Mongolia by Chinese government soft loans. Mentioning the successful progress of bilateral cooperation projects, the two sides pointed out the importance of timely and effective execution of projects under the partnership between Mongolia and China.
Following the meeting, a signing ceremony of loan agreement on construction project of new central waste water treatment plant in Ulaanbaatar city was held and the Finance Minister of Mongolia and the Vice President of Exim Bank of China Xie Ping signed the agreement. The project will be implemented in Mongolia by USD 1 billion soft loan issued by the Chinese government.
Officials from Mongolian Embassy in China and Ministry of Construction and Urban Development of Mongolia and Export Import Bank of China were present at the ceremony.