Camel - the Celestial Creature festival to be held in Bayankhongor aimag
Art & Culture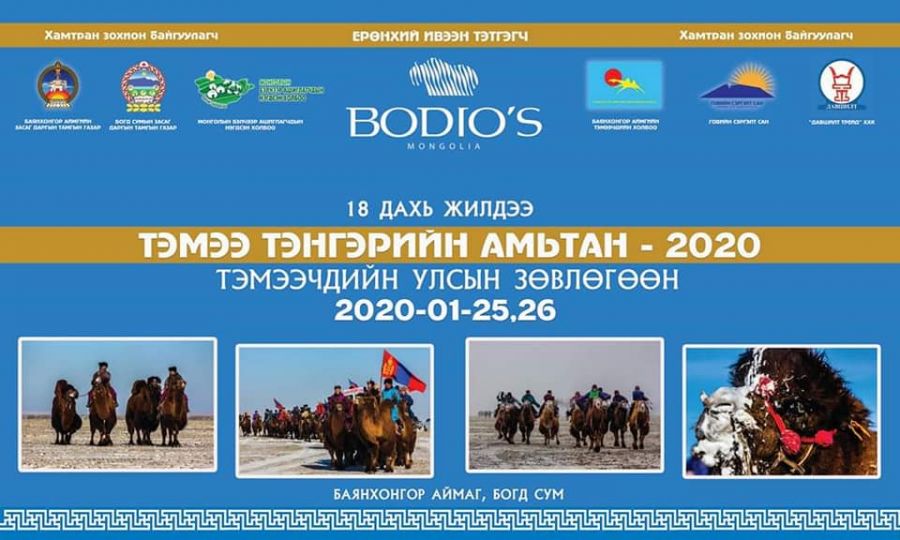 Bayankhongor /MONTSAME/ 'Camel – the Celestial Creature' camel festival is to take place for the 18th year in Bogd soum of Bayankhongor aimag on January 25-26.
The festival will bring together officials from the Ministry of Food and Agriculture, Bayankhongor aimag's governor's office, local council, food and agriculture department, environment and tourism department, foreign affairs and tourism division, Camel Herders' Association, soum governor's offices, camel herders, members of parliament, and scholars. Also, authorities, specialists, and camel herders of Umnugobi, Dundgobi, Dornogobi, Gobi-Altai, Uvurkhangai, Khovd, and Zavkhan aimags will be there.
The festival program includes camel race, contests for the best he and she camels and the couple with the best accessorized camel, display of camel herding practices, forum of camel herders, fair of camel-based products, as well as arts events.
The annual festival which is one of the first tourism events of Mongolia aims to improve the breeds and population of camels, give herders an opportunity to exchange experiences, value their hard-work, and glorify them, and attract tourists.