Education Minister becomes acquainted with work on the National Library of Mongolia
Society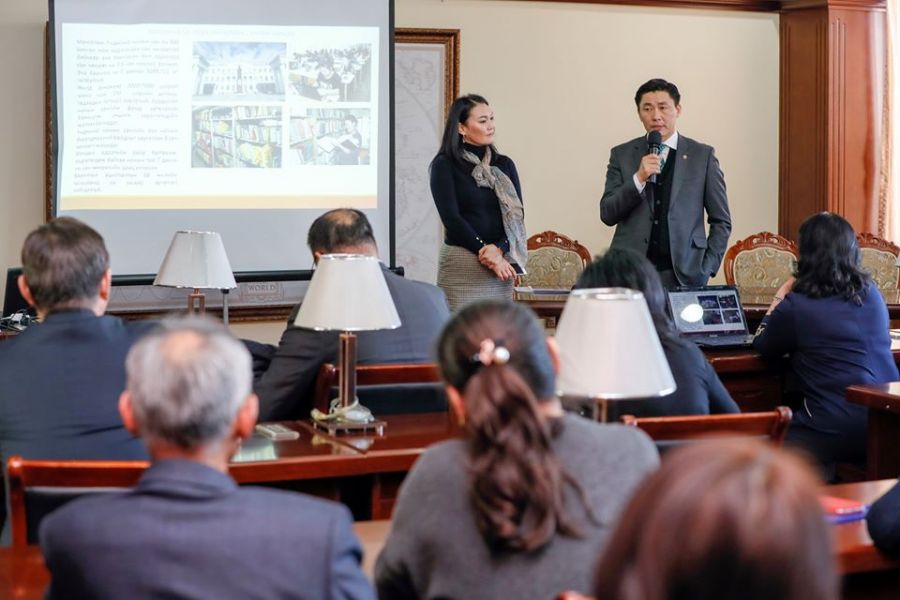 Ulaanbaatar /MONTSAME/. On January 15, Minister of Education, Culture, Science, and Sports Yo.Baatarbileg became acquainted with the current state of the National Library of Mongolia, where over 3.5 million books and publications that serve as cultural heritage and documents are preserved.

Director of the National Library B.Ichinkhorloo expressed gratitude for the special attention being given by the Government, and said, "Over 2 million contemporary books and publications will be moved to the new building that will soon be put into operation. We plan to preserve ancient rare sutras at the current library building, and continue operations as the national cultural heritage conservation center, a research institute, and a museum for cultural heritage."
The Minister noted the importance of detailed blueprints for repairs in specific parts of the library, such as the plumbing system, sectional repairs for stacks as well as the roof, and obliged the corresponding officials to develop and introduce the plans as urgently as possible.