Mongolia appointed as Vice President of UNESCO's intergovernmental council
Society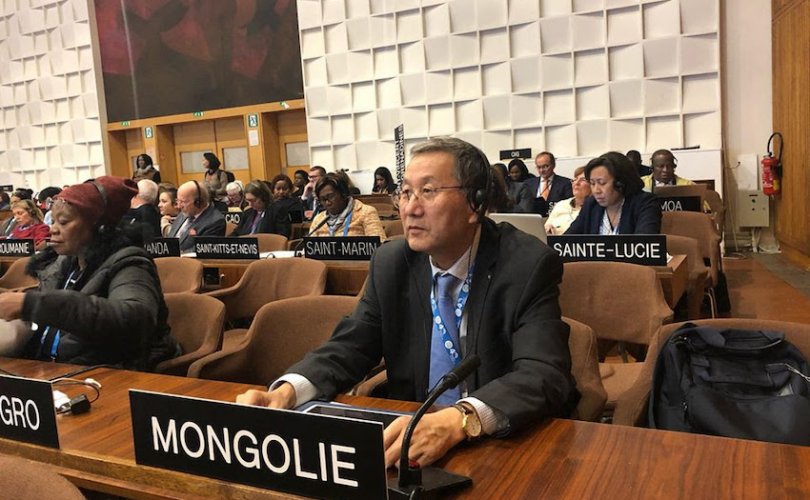 Ulaanbaatar/MONTSAME/ Mongolia was appointed as a member state of the Intergovernmental Council of the UNESCO Programme 'Management of Social Transformations' (MOST) as a result of IGC election, held during the 40th session of the UNESCO General Conference in Paris, France last month. Afterwards, an irregular meeting was held to elect the MOST Intergovernmental Council's President and four Vice Presidents, at which Mongolia was elected as the Vice President.

In the event, Mongolia was represented by Dr. D.Badarch, head of the National Committee for the MOST Programme. The MOST Intergovernmental Council is composed of 35 Member States of UNESCO, elected by UNESCO's General Conference for four-year term.
The council members are mandated to guide and supervise the planning and implementation of the MOST programme, consider proposals on the development and adaptation of the MOST Programme, define the broad substantive areas of the Programme, recommend the broad lines of action that the Programme could take, review and assess the activities and achievements of the Programme as well as others.
Within the MOST Programme, Mongolia implemented relevant projects and programmes in 1996-1998, 2001, 2006-2007, 2015 and 2017. Moreover, a workshop 'Reducing Social Inequality: From Knowledge to Government Policy' was jointly organized in Ulaanbaatar by the Secretariat of the Parliament, Mongolian Academy of Sciences, UNESCO Sector for Social and Human Sciences and Mongolian National Commission for UNESCO in 2019.
Mongolia's National Committee for the MOST Programme was set up in October, 2019.