Education Minister visits rehearsal of Mongolian circus artists in France
Art & Culture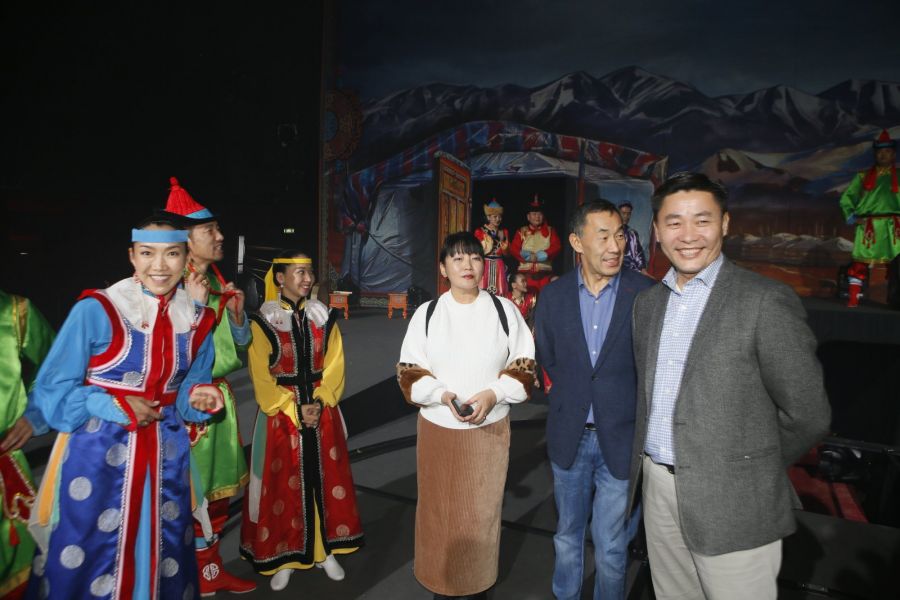 Ulaanbaatar /MONTSAME/. Minister of Education, Culture, Science and Sports Yo.Baatarbileg is paying a working visit to France these days.

During his visit, he got acquainted with the rehearsal of artists of the Mongolian Circus and Mongolian Grand Theater of National Arts, who will be staging circus show 'Nomad' at the world-famous French circus 'Cirque Phйnix' from 23 November until February 11, 2020.
The show will-be co-organized by the Director and Producer of the 'Angels Mongol Modern' circus and artists of the Cirque Phйnix. It has been already more than 20 years, since Mongolian circus artists performed a full show in Germany. The 'Nomad' show, involving over 40 artists from Mongolia, will become the second Mongolian major show to be staged in the western Europe.