Agriculture Ministry officials meet international expert
Society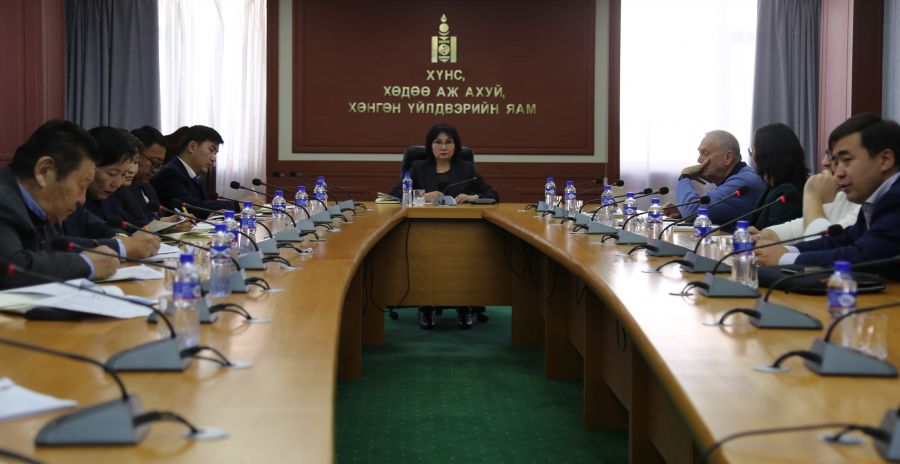 Ulaanbaatar /MONTSAME/ Under the EU-funded 'Support to Employment Creation in Mongolia (SECiM C2)' project being implemented by the Ministry of Food, Agriculture and Light Industry (MFALI) and the United Nations Food and Agriculture Organization, the United Nations Industrial Development Organization has set specific goal to up-skill meat and dairy producers and relevant government specialists.
Under the project, UNIDO's international expert Issa Ali Beitouni worked in Bayan-Ulgii and Khovd aimags last week, meeting local authorities and representatives of the aimag's vocational training center, and conducting feedback assessments at meat and dairy processing factories to assess their compliance with food safety standards.
On November 15, Mongolian officials led by Deputy Minister of Food, Agriculture and Light Industry J.Saule, Head of Policy and Planning Department of MFALI M.Enkh-Amar, Head of Food Industry Policy Management Department of MFALI T.Gantogtokh met with Mr. Issa Ali Beitouni, hearing his report. The expert noted that it is necessary to take concrete actions to bring the factories up to international standards and up-skill their workers and expand cooperation among government organizations, professional NGOs, and private entities in order to ensure food safety and boost export.
Mr. Issa Ali Beitouni will conduct assessments at meat and dairy processing factories in Ulaanbaatar and give relevant public and private sector officials a three day training course on Food Safety Management System and International Standards.