Decisions made at today's Cabinet meeting in brief
Politics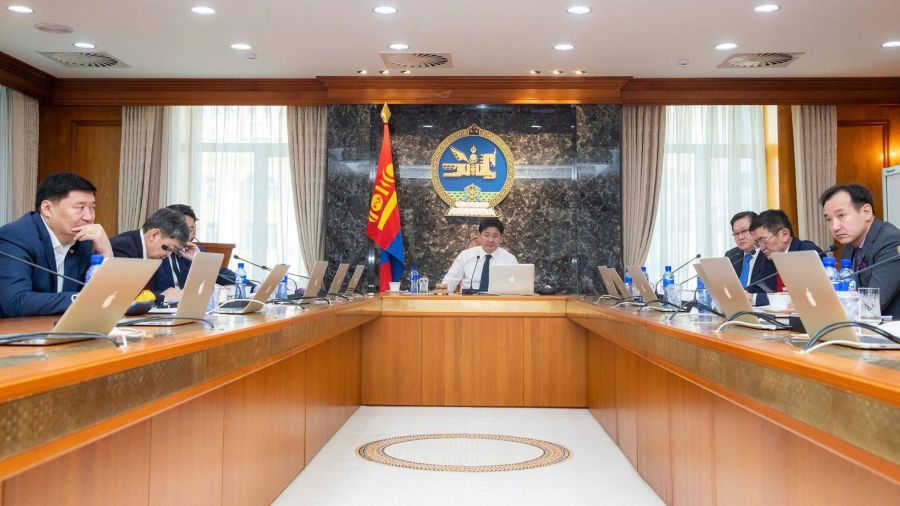 Ulaanbaatar /MONTSAME/. On November 13, the Cabinet held a regular meeting and resolved following issues.

The Cabinet backed the Treaty on Friendly Relations and Comprehensive Strategic Partnership between Mongolia and the Russian Federation and decided to submit it for Parliament discussion. The Treaty was signed by heads of state of Mongolia and Russia in Ulaanbaatar city on November 3, 2019.
'Intergovernmental agreement between Mongolia and Czech on the return of illegal residents' and 'Protocol on the implementation of the intergovernmental agreement on the return of illegally residing people' were adopted.
After discussing and backing the bill on ratification of the credit agreement between Mongolia and the Ex-Im Bank of India, the Cabinet decided to submit it to the Parliament. The Indian Engineers India Limited Company estimated that additional USD 236 million is required for the development of the oil refinery. With repayment period of 20 years and moratorium period of five years, the line of credit offered by India has an annual interest rate of 1.75 percent.
Some 19 development projects are planned for 2020-2024 in the environment and tourism fields and corresponding ministers were tasked to finance the projects using state and local budgets, loans and assistance from international organizations and public-private partnerships.
Visa waiver agreement for official and diplomatic passport holders between Mongolia and Paraguay was approved. The agreement allows visa-free entry for stays of up to 90 days.