National ₮ card renewed with EMV chip technology
Economy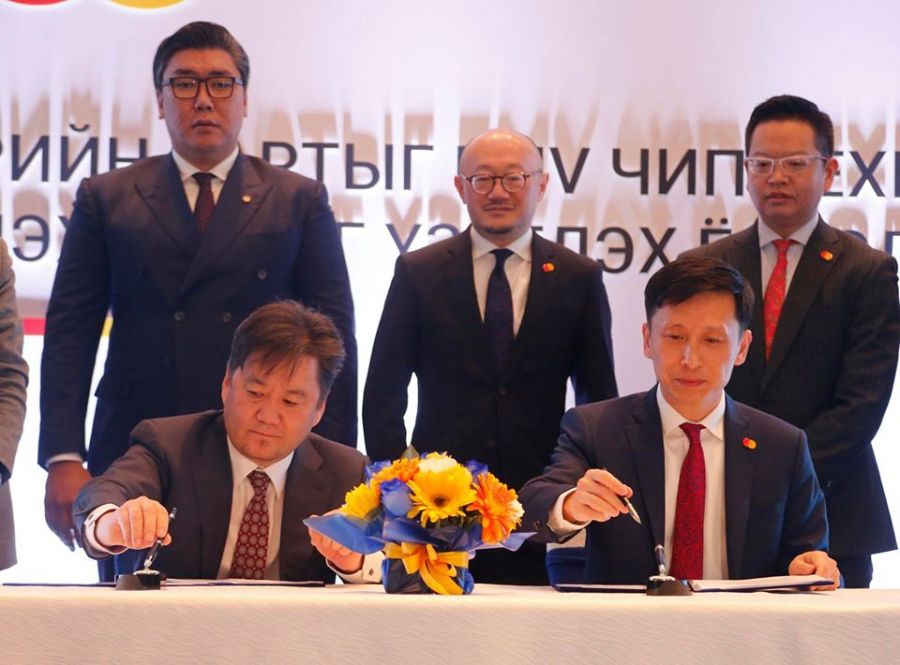 Ulaanbaatar/MONTSAME/. Within its goal to develop the payment system, the Bank of Mongolia made its first step of bringing Mongolia's national payment ₮ card into a new level or renewing it with EMV chip technology, in collaboration with the Asian Development Bank through the 'Payment System Modernization Project'.

Upgrading national brand ₮ card into EMV/NFC technology will greatly improve safety and security and be important step to introduce advanced solution of mobile payment in the future.
Within this framework, the BoM signed a cooperation agreement with Mastercard, leading global payments and solutions company, on November 12. Deputy Governor of BoM Mr. Lkhagvasuren Byadran and Co-President for Asia Pacific at Mastercard Mr. Ling Hai signed the agreement, with presence of authorities of the BoM, Financial Regulatory Committee, Communications Regulatory Commission of Mongolia, Mongolian Bankers Association banks and fintech companies.
In cooperation with commercial banks of the country, the Bank of Mongolia successfully introduced national ₮ card, symbolically named as national currency 'Tugrug', in 2012. As of the second quarter of 2019, the national ₮ card makes up 74.9 percent of the market, with the use of 2.7 million pieces in total.