Mongolia-Russia-China Border Railway Commission convenes
Society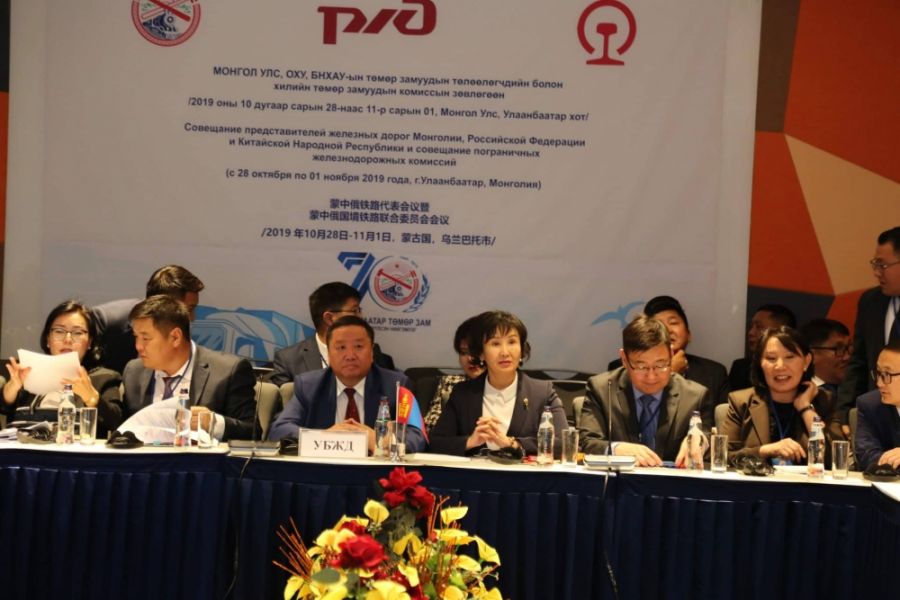 Ulaanbaatar /MONSTAME/ A consultative meeting of the Mongolia-Russia-China Border Railway Commission took place in Ulaanbaatar on November 1. At the annual consultation that is of great importance in increasing freight and passenger transportation of Ulaanbaatar Railway (UBTZ) JSC and determining Mongolia's export and import volume, representatives of the three countries discussed coordination of rail transport that has been on the rise lately.
The sides emphasized that the the number of trains traveling through Erlian-Zamiin Uud and Sukhbaatar-Naushki border crossings as well as the volume of export and import freight transportation of UBTZ are increasing thanks to the annual meeting and this signifies the escalating development of bilateral cooperation.
Last year, UBTZ set a historic record by transporting 25.8 million tons of freight throughout the year and transported 20.5 million tons of freight in the first nine months of 2019, a 9.4 percent increase from the same period in 2018.