Mongolian flag hoisting ceremony takes place in Wuhan
Sports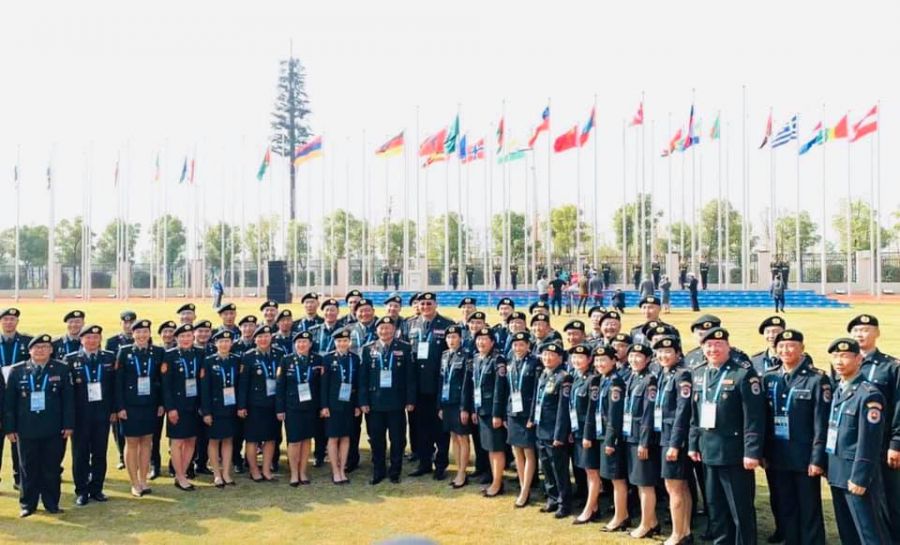 Ulaanbaatar /MONTSAME/. Today, on October 18 Mongolian National Flag hoisting ceremony was held in the 7th CIMS Military World Games Village in Wuhan, the People's Republic of China.
490 athletes from 58 countries have gathered to compete in the CIMS World Games 2019. Headed by Secretary-General of Ministry of Defense, Brigadier General Kh.Batbileg, athletes of "Aldar" Sports Committee team consists of 112 are participating in the CIMS World Games 2019 for the third time.
Judo wrestling event of 7th CISM World Games will take place on October 19-21 and 384 male and female judokas of 57 countries have been registered to compete for 56 packs of medals.
Athletes of "Aldar" Sports Committee E.Ariunbold in 69 kg, B.Erkhembayar in 66 kg, N.Baljinnyam in 73 kg, G.Altanbagana in 90 kg, B.Munkh-Aldar in -100 kg and Kh.Tsogtgerel in +100 kg are going to compete in men's category.
As for female athletes, G.Narantsetseg in 48 kg, E.Badamgarav in 52 kg, B.Gankhaich in 63 kg, B.Khongorzul in 70 kg and Sh.Serjmyadag in -78 kg are participating in women's judo wrestling category under the supervision of the coaches IM, Major L.Nyamlhagva and IM, Major D.Batsaikhan.